Feb 10, 2021
Invasive Carp triggers a Groenvlei Rescue Attempt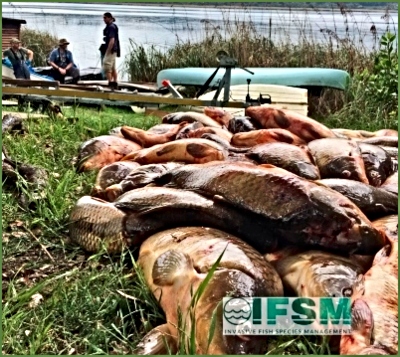 On the border of Sedgefield's eastern side, is a turquoise green freshwater lake, Groenvlei, partially fringed by coastal dune forest on its' southern shores and fynbos-clothed dune on the slopes above. For several decades, the picturesque lake has been a favourite fishing spot for anglers and many fishing contests there, have been well supported in the past.
However, the common carp, an invasive species illegally introduced in the 1990s have been growing in numbers to the point of threatening this unique ecosystem.
After the 2017 fires destroyed Cape Nature's nets, the nets they were using to capture, remove and partially control the carp invasion of Groenvlei, the numbers multiplied unchecked.
In 2018, Johnny Snyman, a local Sedgefield resident of some 20 years, stepped in offering to use an unconventional method, his archery skills, to reduce the numbers...
Continue reading "Invasive Carp triggers a Groenvlei Rescue Attempt"