Search this Site
Garden Route National Park
Garden Route National Park
Sedge is now in the Park - the Garden Route National Park!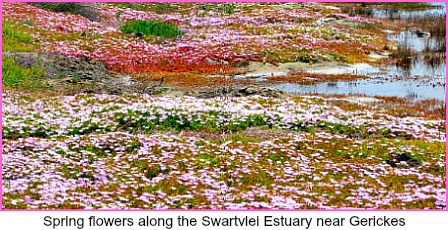 On 6 March 2009, the coastal region extending from Wilderness in the south to Tsitsikamma in the north was declared the Garden Route National Park by Minister of Environmental Affairs and Tourism, Dr. Van Schalkwyk. It was launched at SANParks offices on Thesen's jetty, Knysna. Described as "conservation without boundaries", this move will bring about the sharing of resources and management experience for successful conservation practices.

It will facilitate important programs within the designated Garden Route National Park area like;
fire management, 
alien species eradication,
land consolidation,
integrated land management 
improve the protection of important ecosystems
The Minister said  "As administrative and ecological boundaries vary considerably, co-operative governance is essential."
The new Garden Route National Park will be approximately 121000 hectares of which 52500 hectares is newly proclaimed land.
It will straddle the 2 provinces - the Eastern and Western Cape,
2 district municipalities - Eden and Cacadu
4 local municipalities -George, Knynsa, Bitou and Koukamma.
Diverse biomes include,
the indigenous forests, 
the Knysna Estuary, 
Wilderness Lakes area, 
Marine Protected Areas,
lowland fynbos 
the Cape Fold mountains and their catchment area.

Sedgefield and many other towns like it now have the distinctive honour to be assimilated into a conservation area, the all encompassing Garden Route National Park.
What a positive move for the environment! Hopefully it will make everyone more conscious of what conservation means and how they can do their part to implement it.
It is possible that those who are privileged to live in this piece of paradise can appreciate that at the end of the day our whole planet needs to be viewed as a conservation area. There is no Planet B! 
This is all we have and the signs  are now loudly proclaiming in 2018 that humans could be responsible for what distinguished scientist, Richard Leakey called "The Sixth Extinction" which was written way back in 1995.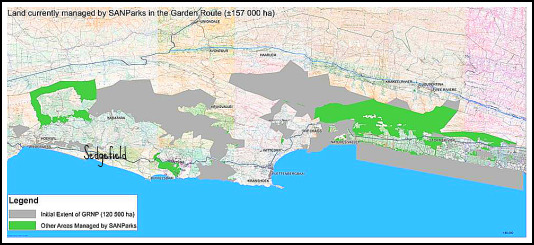 Cooperative Governance of the


Garden Route National Park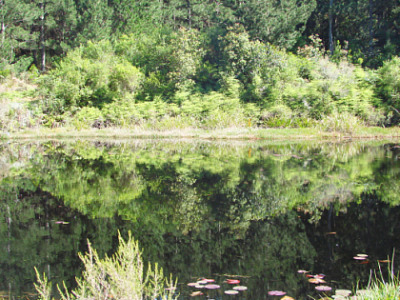 Authorities have realised that diversely utilised areas adjacent to each other cannot be effectively controlled and managed as isolated pockets. Everyone has their own agendas and protects their interests, usually to the detriment of others and often simply because of lack of understanding of the issues. In every instance the most vulnerable participant, our environment, suffers most.
A cooperative governance and cohesive management plan involving all stakeholders within the Garden Route National Park is the only way to create win/win situations even if it makes the solutions more difficult to arrive at. They're unlikely to satisfy everyone but the hope is that short-sighted decisions can be avoided. When many disparate voices can express their opinions and negotiate in a transparent manner through a common forum then brainstorming could enable the best outcomes to be achieved. One hopes that altruism and generosity will win over greed and self-interest.
In Africa that can be a tall order, but we still have the opportunity to make the dream come true. A most important factor is having funds available to provide the meaningful monitoring and implementing of conservation practices when other concerns such as job creation, housing and attendant infrastructure are critical necessities and political levers for a great number of our population. These needn't be seen as opposing goals in our Garden Route National Park.
"The Earth is full of heaven and there are no unsacred places." Linda Truyers & John Nieslson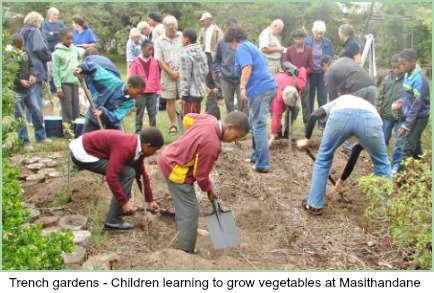 The very fact that this landmark Garden Route National Park has materialised shows that the "powers that be" recognise the need to protect this fragile and diverse environment. In a world of duelling dualities and competing interests, we are entitled to hope that all parties affected, from agriculture and forestry, to municipalities and tourism, will find the will and the way to work cooperatively with SANParks who are the custodians and second largest employer in the region.
If individuals within the system will rise above applying unsavory means to attain selfish ends and use head and heart to evolve workable successful outcomes what a meritorious achievement that will be! To conserve this unique combination of marine habitat, including beaches and coastal ecology, lakes, fynbos biome, indigenous forests and mountain water catchment areas is the ultimate prize now and for future generations.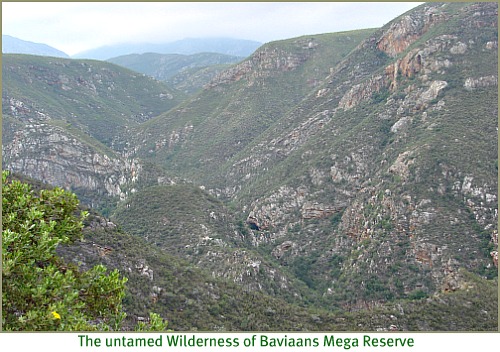 I believe that if genuine long term answers and appropriate conservation measures are sought, solutions will be found. The amazing and encouraging discovery of a small free ranging herd of elephants in the Knysna Forest should spur conservation bodies on to explore ingenious ways of allowing their co-existence with humans so that they remain the free and wild creatures they are meant to be.
Human nature is inherently geared to create solutions to challenges. Ground-breaking initiatives are paramount to ensuring not only humanity's survival but the survival of all other living things to revere the untouchable essence of things and fundamental qualities of existence that make life meaningful. These concepts experimented with in this new Garden Route National Park can become a blueprint for similar models elsewhere.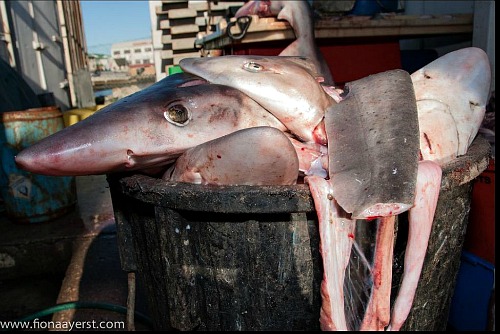 The Eden to Addo Initiative is one such visionary project. Born in 2006 from a seemingly impossible dream of a few private individuals, the formation of the Mega Garden Route National Park in 2009 and the subsequent creation of the Garden Route Initiative will assist in many ways this earlier exciting and landmark blueprint for the protection of this region's biodiversity.
The window of opportunity must be seized while time still allows as the demand for land for human settlement is unceasing and a point will be reached when it could become impossible to achieve this scenario.
"Only after the last tree has been cut down
Only after the last river has been polluted
Only after the last fish has been caught
Only then will you find that money cannot be eaten"
Cree Indian prophecy
Abandoned dead sharks -100 million sharks are killed each year either intentionally or as by-catch by fisheries. This massive killing of apex predators is one of many factors seriously threatening the health of our oceans.

---
How to do your bit for Conservation
The best way for individuals to get involved is on a personal and local level, in manageable bites. I always think that if we each do whatever we can, all the little bits add up in the end to a huge pile of difference. Once you start, new ideas present themselves and the whole project gathers momentum! Whether its
installing rain water tanks
showering instead of bathing
only using your washing machine when you have a full load
only using a tumble-dryer when you HAVE to
switching lights off when you leave a room
making sure you have no pipe leaks or dripping taps
installing solar heating
reducing landfill by recycling plastic and paper
reducing landfill by composting your organic waste
using chemical free home cleaners
using energy saving light bulbs
insulating your geyser
growing your own vegetables without fertilizers or pesticides
taking a bag to pick up trash whilst walking
walking/cycling around the village instead of using a gas guzzling SUV
having a lift club to taxi children to school
buying local

– there's numerous ways that we can lessen our human impact on the environment which in this case is our very own Garden Route National Park!

Never underestimate the value of good ideas - especially when contributing to "saving our planet"
So if you have few good tips however simple they may seem, please share them! Sometimes those simple ideas are the best because they are the easiest to implement!

To add a photo, please downsize it to less than 200kb with the free, easy to use on-line photo-manager, befunky.
What Other Visitors Have Said
Click below to see contributions from other visitors to this page...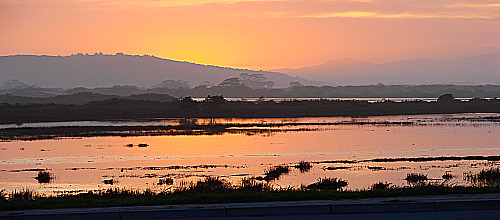 Links to Related Sites


The Garden Route Biosphere Reserve has a multi-disciplinary team of qualified professionals and volunteers that ensure that efforts to conserve the environment are sustainable and effective. The challenges to meet the needs of a growing population are huge.
Work undertaken in this partnership through the C.A.P.E. programme includes systematic fine scale biodiversity planning, consolidating protected areas in the critical lowlands and marine areas, promoting conservation stewardship among private landowners, and working towards promoting growth in the number of jobs, training and entrepreneurial opportunities through biodiversity management, sustainable natural resource use and responsible tourism.
---

The Green Times is SA's bi-weekly green newspaper! If you are concerned and excited about the greening of our society, then this is your news portal. Use our green calendar to know what's happening - attend, be informed and spread this crucial education wherever you go. Subscribe and consistently learn how to green up all aspects of your life and work, so you can help lead our society transitioning towards a sustainable future.
---

Proclaimed as "A World in one country" a holiday to South Africa is exactly that! No other holiday destination that Safari365 specialises in offers the variety of attractions and experiences, infrastructure and value that can be found in South Africa. 
---