Recommended Links
This is my page of recommended links and they are just that - websites that I've found and investigated and think supply good information in a well presented way.
I'm happy to establish reciprocal links with other websites that are about the natural environment, outdoor activities, are conservation conscious and/or beautiful scenic destinations.
You can do this by supplying me with your website address and details about your site through my "Contact Me" page. I'm prepared to put your link on a specific page if it is relevant to my page, otherwise I shall place it under the appropriate category here.
I do however, reserve the right to review your site to see if it truly fits with my ethos before I agree to reciprocal links.
---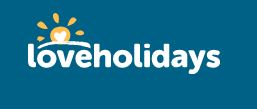 An Insight into the Impact of lockdown. Coronavirus has been a global pandemic, with the effects felt across the world. As a result, it's little surprise international tourist arrivals were down by a global average of -44% in the months January-April 2020. That's a huge fall from a global growth of 4% in 2019, with the downward trend likely to continue…
---

Beautiful Places in South Africa



findtripinfo.com is a Travel Guide to the countries of Africa compiled by local destination specialists. 
Africa is characterized by diversity and extremes. It has the planet's largest and oldest deserts, countless savannas, great rivers, vast lakes, snow-capped mountains, pristine wetlands, superb beaches and islands, remote forests, ancient volcanoes and vast expanses of wilderness and wildlife. The people of Africa provide warmth and spirit, vibrant rhythms, mystery and romance.
---

Discover Route 62 – the road less travelled
These back-roads from Cape Town to Port Elizabeth offer the visitor an alternative adventure from the Garden Route, both in the physical sense, and visually. Stunningly beautiful in its own way and steeped in history it's worth doing the round trip along the scenic Route 62.
---

Oudtshoorn Info - A website with everything you would like to know about Oudtshoorn and the surrounding area of the Klein Karoo, from accommodation, activities, attractions, conservation, culture and history to restaurants, business, general information and local news.

---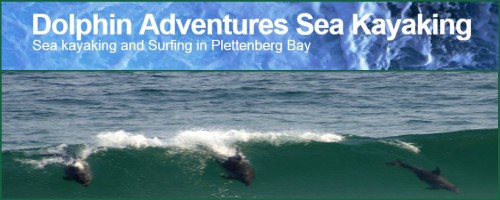 Dolphin Adventures is a nature-based paddling adventure travel company and that's our life philosophy as well. Therefore, every aspect of our lives, is geared toward the enjoyment of the environment and fragile ecosystems.
Coastal sea kayak specialists have been offering epic guided sea kayak journeys since 1994. We also provide sea kayaks for rental on Central Beach at Plettenberg Bay.
---

South Africa Tours and Travel is your guide to South Africa with a difference, comprising a wealth of unique insider country and tourism info. Learn all you want to know about this beautiful country of ours at the southern tip of Africa and make your visit an unforgettable experience.
---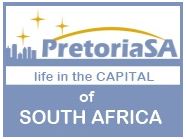 Pretoria, South Africa is the Jacaranda city and her administrative capital that hosts the national government, trade offices, innovation and research institutes and more than a hundred embassies.
Find plenty of free information and advice on visiting and living in this multifaceted city.

Phenomenal Places in Africa



Living in Victoria Falls, Tony and Boo are a Zimbabwean couple who love their country and its wildlife. Working on their website daily, they personally research, write and add new and interesting content from their experiences and all they have learnt and gathered over the years.
Their aim is to guide you with their local knowledge and experience on everything there is to know and do at this "Dream Come True" holiday destination… one of the "Seven Natural Wonders of the World"! 
---

This exquisite website will unequivocally make you want to visit beautiful Botswana. It is a land of awesome contrasts. From the vast plains of the Kalahari Desert to the crystal clear waters of the Okavango Delta, the world's largest inland delta. You will find its vast pristine wilderness areas resound with the echoes of primeval Africa.
---

Travel beyond the Ordinary - Steppes Travel is a private company that allows us to deliver a highly personal level of service and an itinerary that understands the way you like to travel.
This includes expeditionary voyages (Arctic, Antarctic, South America, Mediterranean), river cruises (Amazon, Ganges, Irrawaddy, Rhine), tailor made epic journeys (through Sudan and Ethiopia, along the Silk Road or across Russia), cultural tours, safaris, dog sledding, family holidays, school trips, fully staffed private villas and the occasional beach resort.
Steppes Travel are experts in Africa. You can plan a Botswana safari with us - call one of our experts, many of whom are former safari guides, for more advice.
Additionally, we have a wildlife department who work extensively with the world's leading research centres to provide unprecedented access to species such as gorillas, pandas, elephants, tigers and orangutans.

Beautiful and Unique Places Abroad


The Adventure People will make exploring the world easy.  We will bring adventure and touring holidays around the world to the people of the world through a huge choice of tours and an easy to use search and booking website.  
This is all underpinned by an A team of people. We want to build trust through our expertise, our technical excellence, our first-rate customer service and our transparency. We are committed to bringing you the best service possible.
---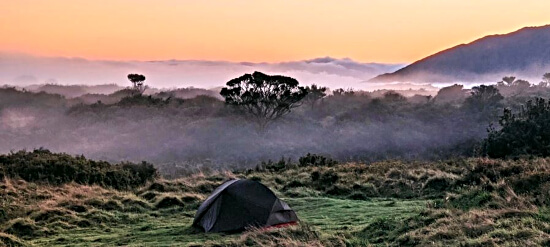 Dispersed Camping USA offers camping on public lands, typically belonging to the Bureau of Land Management (BLM), National Forest, Wildlife Management Areas, state forest land, or recreation areas without any amenities such as potable water sources or toilet facilities.
The many unique positives are a campground with unparalleled views of  stars, restful solitude, few distractions, better odds of encountering wild animals, and the ability to get off the grid and enjoy camping in the midst nature.
A big advantage is, usually it is free to dispersed camp although in some land areas there are local fees but they are normally minimal so it is always good to double check before heading out.

---

The London Helicopter lifts off from the London Heliport in Battersea on a flight that lasts for approx. 20 minutes and takes in the stunning London skyline following the river Thames for the duration of the flight. 
The Eurocopter AS350 helicopters seat a maximum of 6 passengers and can be booked either on a shared or exclusive basis. Flights go ahead with a minimum of 2 seats booked or when booked exclusively.....
---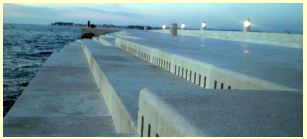 Zadar Tourist Guide supplies information by a local passionate about his ancient coastal town in Croatia. This beautiful multi-faceted city is worth putting on your itinerary if you're planning a holiday in Europe.
Also, watch the video and listen to the unique Sea organ that was a Nobel award winning musical instrument. 
---

Jamaican Travel Tips
What is my site about?...A Jamaican gives the inside scoop and tips on traveling to his island paradise. Many of Jamaica's hidden gems are exposed.
---

The Tenerife Information Centre is a complete resource on the largest of the Canary Islands. This island belongs to Spain and lies off the west coast of Africa. Packed with information, advice and useful links you will find here a comprehensive guide to all Tenerife has to offer.
---

Voyagers Travel started as a small inbound tour operator with a small Group of tourism professionals that shared the same enthusiasm and love for our Country as the founder; we strongly believed in the undisputed tourism potential that Ecuador has and has always been keen to share our natural and cultural marvels with the entire World, especially of the Enchanted Galapagos Islands. As years passed by, we have been able to grow progressively and responsibly as a solid Company with focus on social development and nature-friendly practices.
Nowadays we are proud to offer the eager traveler a wide variety of tours and services not only in Ecuador, but also in Peru, Bolivia, Brazil and soon in Argentina...
---

All About Turkey is a comprehensive award winning site of exceptional quality by professional tour guide, Burak Sansal. You will not find better information about Turkey. It also has a blog and a discussion forum.
---

Australia's greatest river The Murray encompasses environmental beauty that is also is rich in heritage and history providing amazing tourism and recreational opportunities. It is the third longest navigational river in the world and is continuously navigable for 1986kms.....
---

Hidden Treasures of India is an India Tour Company that offers the real experience of India bringing out its authentic charms. India being a diverse sub-continent, a tourist not only requires a tour operator in India, but a fellow companion who is equally enthusiastic about travelling and exploring the essence of India.
Stretching from the snow-capped mountains of the mighty Himalayas from the North, into the ancestral property of Kerala in the South, India is indeed a parcel of experience, different culture, legacy, Yoga and also the mouth peeled Indian cuisine. HTOI the top-rated India tour operator unveils India's beauty and heritage at its best. We practice a religion called "Tourism"
---

Mike Hotel and Apartments on the beautiful Mediterranean island of Crete, is situated on the beach in the village of Maleme, 17 kilometres west of Chania. The Self Catering Apartments are modern and luxurius. Some apartments and rooms come with a fabulous sea view while others enjoy a mountain view. All are surrounded by a beautiful gardens.

Other Worthwhile Links



A Course in Miracles is made up of 3 components, the Text, a Workbook and a Teacher's Manual. It uses Christian terminology in an unconventional way. It is not a dogma or a doctrine and it does not claim to be the only path to the truth but it is profound in it's ability to offer opportunity for a willing person to explore their connection with divinity.
The Pathways of Light website provides some insights to help you on this spiritual journey as you learn how to connect with your own inner teacher. However, BE AWARE that there is no substitute for your own practice of the daily workbook lessons!
---

Sue Morter grew up in a household where her father, a doctor, was a pioneer in the practice of energy medicine. Consequently Sue never went to a regular GP!  She practiced as a doctor in the same modality for some 30 years before transitioning into an international Speaker as a Master of Bio-Energetic Medicine and Quantum Field visionary. This resulted from a life-changing quantum universe awakening during meditation.
To support her desire to empower and facilitate the global community to discover and embody a joyful and inspired life lived from their true, essential self, she founded the Morter Institute. It provides access to her self-healing techniques through a variety of avenues including live events and coursework, on-line videos, energy healing practices and group healing sessions, as well as self-study programs that enable individuals to learn a new approach to life based on Quantum Science.
Dr Sue's book "The Energy Codes - The 7- Step System to Awaken Your Spirit, Heal Your Body, and Live Your Best Life." published in early 2019 was reverse engineered (some years after she had fully assimilated her enlightening experience) to share and empower others worldwide to experience for themselves the transforming effects that are possible through doing this practical energy work and insightful exercises.
---

Mindvalley Academy is an extraordinary company created by an extraordinary man, Vishen Lakhiani with an extraordinary vision - to reach a billion people "with the things school never taught you"- using on-line educational programs that include teachings on personal growth, health and fitness, productivity, entrepreneuralship, spirituality and more, all by leaders in these fields.....
Started in 2003, his company already serves 3 million students, subscribers and followers worldwide.
---

Annabel Ruffell is the founder of Journey for Earth a global awareness company committed to inspiring change for humanity, the environment and animals, one choice at a time, by understanding we are all connected to each other and every living thing.
---

Welcome to the Art of Non-Conformity (AONC) a home for unconventional people doing remarkable things. The purpose of AONC is to share the story of how to change the world by achieving personal goals while helping others at the same time. In the battle against conventional beliefs, we focus on three core areas: Life, Work, and Travel.
---

My Dear Drone is an award winning blog site about drones i.e. unmanned/uncrewed aerial vehicles, their uses now and the impact they could have in the future. By accessing areas difficult for humans they can provide cost effective, practical assistance that would speed up current processes and make existing procedures more efficient in many diverse fields of human endeavor.  All kinds of drones are discussed along with reviews and interviews with drone users. A great site for people who are interested in or already own, drones.  
---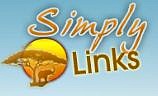 Simply Links is a free South African website directory linking you to products and services for and by South Africans.
Simply Search for what you need by entering keywords in the search form or Simply Browse by selecting a category on the right hand side of the page.
---