Valuable Travelling Tips

Because  people love to travel, here are some valuable travelling tips. Travelling is one of the best experiences anyone can have in their lifetime - it truly feeds the soul.


A view of iconic Table Mountain as the MSC Opera leaves Cape Town harbour
 Many retirees much as they love Sedgefield, have found that retirement gives them opportunity to go on extended holidays overseas making the travelling expense worth the cost. Many also have family scattered all over the world so visiting them is on their annual calendar. However, sometimes we can get lost in the hustle and bustle of the travel experience and forget how to enjoy it. Here are some tips to ensure you make the most  of your travelling experience. 
Make a Plan
Plan your Itinerary
An important travelling tip that cannot be under-rated is to ensure you have a plan about where you want to go, what you want to see, and the experiences you want to have. This doesn't need to be a concrete plan as there are bound to be things that change along the way.
However, having a rough idea of all the things you want to achieve during your travels will ensure you don't waste any time planning on the journey. Do all of your research before you leave for your trip, and then you don't need to waste time Googling what to do or where to go when you're there.
Take only What You Need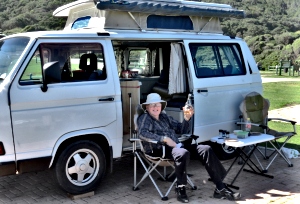 Campervan Holiday
This is also a vital travelling tip that we have personally experienced. Many times we take way too many belongings that end up weighing us down when we go travelling. Whether you're going on holiday with a suitcase, or exploring the world with a rucksack, a tent, or a caravan, make sure you travel light.
You will have so much more freedom when you only take what you need. Things like toiletries can nearly always be purchased when you get to where you're going, so consider packing the bare essentials. You'll feel lighter, both physically and mentally, if you travel this way.
Slow things Down
Hot-air ballooning over the Namib Desert
As you may already know, Sedgefield was the first town in Africa to be awarded 'Slow Town' status. We are advocates for slowing things down and being more laid back; both at home and when travelling.
This advice is perfect for those who want to make the very most of travelling, as often we can get caught up in a sense of urgency.
Don't try to do too much on any one day. Once you're tired you don't enjoy the experience fully. If you don't manage to see everything on your list the first time, there will always be another time. Slow down and soak up all the world has to offer.
Experience Nature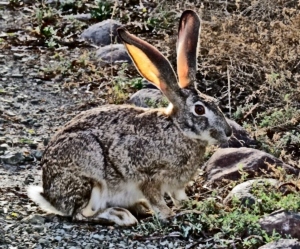 Endangered Riverine Rabbit in the Camdeboo Nature Reserve, Graff-Reinet
Being at one with nature will change your life in more ways than one. Luckily, in Africa, we are blessed to be surrounded by diverse landscapes and a plethora of wildlife.
Consider a safari experience to get a closer look at The Big Five (the buffalo, elephant, lion, leopard, and rhino) and don't forget the small creatures. Once by switching off our engine to identify a bird, a leopard came out from behind a bush and crossed the road in front of us with her 2 young cubs! Or grab your snorkel and head underwater to see the marine life.
There is something so calming about watching wildlife in their natural habitat, and it'll make you feel as though you have truly experienced something life-changing. 
Go off the Beaten Track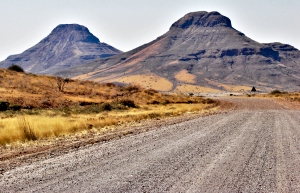 A road less travelled - Namibia
While you may have made a plan about the things you want to see and do, don't be afraid to head off the beaten track once in a while - only if it is safe, of course. There are plenty of hidden gems around the world, just waiting to be explored.
There are also plenty of guidebooks that will let you know about some of these hidden gems! Be open to exploring places that are less popular or which aren't necessarily known as tourist attractions. Find solace in places with wide-open spaces.
Talk to Everyone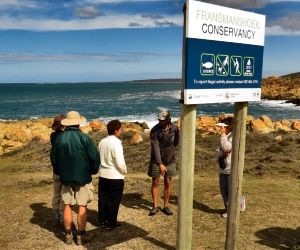 Talking with the guide at Fransmanshoek
If you want to discover some of those hidden gems we mention, you're going to want to talk to people you meet on your journey.
Ask the locals where they go for dinner, talk to the safari guide about tucked away attractions, and don't be afraid to ask fellow travellers. That way you can easily enrich each other's experiences by sharing something the other didn't know about. I can't tell you how often we would have missed out on seeing something if we hadn't chatted to someone along our route.
You will get the most out of your travelling experience if you're open to making new connections. Who knows, you might even make friends for life.
Final travelling Tip - Take your Camera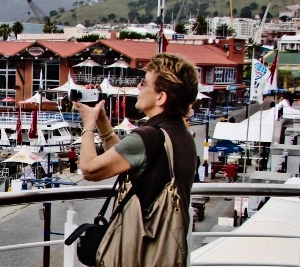 A person taking photos at the Cape Town Waterfront
Our final travelling tip is to bring your camera! Memories fade, but photographs will last you a lifetime. Just ensure you're not seeing your whole travel experience through a lens and put it down once in a while to just soak up the atmosphere. Think about keeping a diary too.
When you get home, consider putting all of your travelling photos in an album so that they can be looked at when the memories start to disappear.

These are seven valuable travelling tips to ensure you make the most out of your adventures - how many are you going to try next time you go on a trip? Do you have any others to add? Let us know in the comments below. 
---