Sedgefield Restaurants

For such a small village, we have an amazing number of Sedgefield restaurants. They are  not all equal however. Some are exceptional and some offer standard fare and most of them are good for different reasons.
We all have our favourite Sedgefied Restaurants. Sometimes it just depends on what you feel like - pizza, fish or a good steak! If you have the inclination to eat out, I'm sure you'll find there a number of local eateries you're happy to patronize more than once.
Sedgefield Restaurants
Tel. No & Address
Information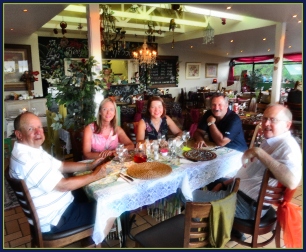 Upstairs at Rosie's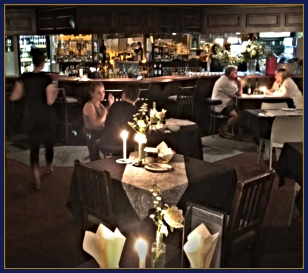 Montecello Pub and Grill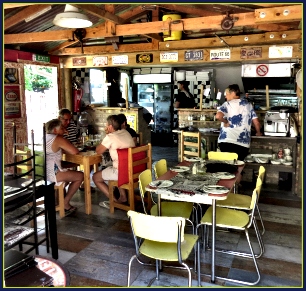 Moonshine Runners Diner
064 651 6517
Turn-off N2 at Sedge Links

Unbeatable Steaks. Pork Spare-ribs Thursday only (must be booked in advance) Bookings are essential. Indoor/Outdoor dining.
Open for dinner Tuesday - Saturday 17:00 - 21:00 & Sunday lunch 11:30 - 15:00. 

044 343 1780
Main Road North side.
Famous for their melt-in-the-mouth Espetada.  Great quality food and service. Offers a substantial menu. Indoor/Outdoor dining. Takeaways available.
Open for dinner 18:30 to 22:00, closed on Sunday. Booking advised. 

083 562 6391
Cnr Mossie Str. & Main Road South.

Small diner serving authentic Italian Cuisine with vegan and vegetarian options. Takeaways offered. Indoor/outdoor dining.
Open for lunch and dinner 12:30-20:30 Tuesday-Saturday, 11:30-14:00 Sunday. Closed - Mondays. Bookings necessary to be certain of  a table.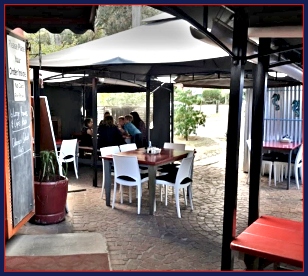 Mr Kaai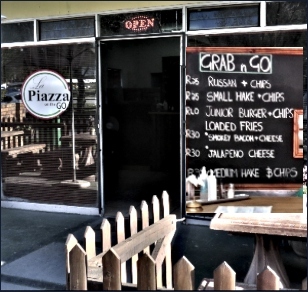 La Piazza Grab n Go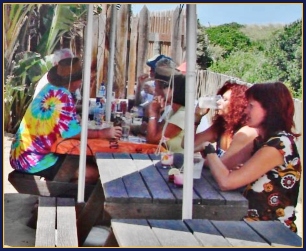 Pilipili Beach Restaurant
074 756 8103
Cnr Kingfisher & Uil Strs North side N2.

Excellent Fish menu, fried and grilled. Sit-down outdoors under cover. Takeaways offered.
Weekdays open 12:00-19:00. Saturday 12:00-15:00. Sundays - closed. 

044 343 2353
WhatsApp: 082 923 2033
Shop 1, Green Valley Centre, Main Street.

Small Indoor/Outdoor Service & Takeaways.  Eisbein, Pizza, Chicken Curry, Burgers, Fish & Chips. 
Mon-Sat 11am-8pm, Sun Noon - 8pm. 
Pilipili Restaurant & Beach Bar
044 343 1900
2 Claude Urban Dr. Myoli Beach entrance & car park. 

Unpretentious food in a relaxed setting - Ribs, seafood and wood-fired pizzas.  Open all day. Sit outdoors with your bare feet in the sand!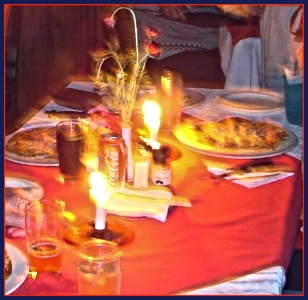 Trattoria Da Vinci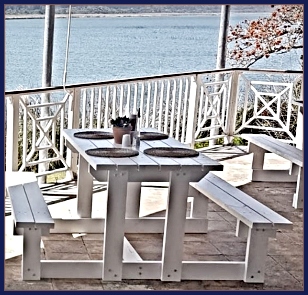 Traders Hotel Restaurant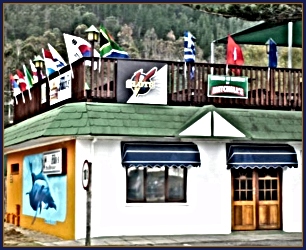 Filos Restaurant and Takeaway
044 343 1867
Cnr Kruger/Jan Van Riebeeck Strs. on the Island. 

Traditional Italian food cooked from scratch with fresh ingredients. The "greens" are mostly from their garden. Indoor/Outdoor dining.
Open Wed 12:00 - 20:00, Fri 12:00 - 20:00, Sat 12:00 - 17:00 
083 547 2066
Lake Pleasant  Living, Groenvlei Rd, Sedgefield. 

Serene  Lake setting with a wide menu choice. Indoor/outdoor dining (great views over Groenvlei)
Open for breakfast & lunch 9:00 - 16:00  closed on Mondays.
044 343 1380
Main Rd North side at the robot.

Family style and budget friendly. Has a wide range of food on the menu. Offers takeaways.
Monday-Saturday Open 10:00 - 22:00. Closed on Sundays.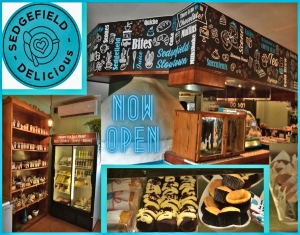 Harry's Bar & Diner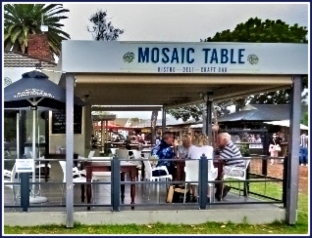 Mosaic Table Bistro, Deli & Craft Bar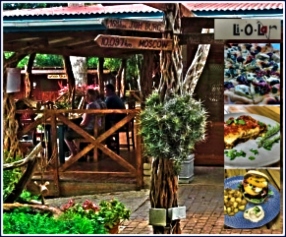 Li-O-La Vegan Kitchen Take-away
072 204 1101
Woodpecker Mall, Service Rd., South side of the N2
More than a coffee shop. Breakfast and lunch served daily. 
Beef and Chicken Breyani, Bobotie, Vetkoek & more. Bread, Milk Tarts, Rusks, Biscuits, Pancakes. Jams, Biltong, & many other deli delights. 
Open: Mon-Fri 8am-5pm, Sat 8-1pm  

Mosaic Table Bistro, Deli & Craft Bar
079 413 5589
At the Mosaic Market, Next to the N3 highway. Turn-off to the right at the Engen Garage.

Choice of delicious breakfasts. Pizzas, focaccia bread, tapas & dips, Turkish toasted flatbreads, nachos, salads & desserts. For more info see Mosaic Market
Open Mon 8:30 - 4pm, Tues 8:30 - 5pm, Fri 8:30 - 6pm, Sat & Sun 8am - 3pm.
Li-O-La Vegan/Plant-based Kitchen - Takeaway 
073 192 8951
54 Main Service Road South side of N2 in Sedgefield.
100% Vegan fare-Burgers, pizzas, flatbread, pastas, risotto, chickpea curry, caramelized onion tart, shepherd's pie, Irish stew, delicious desserts. Sunday lunch special - phone in orders before 11:30am.
Tues-Sat: 9am-8pm,  Takeaway orders close at 6:30pm. Sun: 9am - 3pm, Takeaway orders close at 2pm.
---