Kindle Fire Good Reading
As long as you have a credit card and internet, you can wallow in the pleasure of Kindle Fire Good reading!
Click here for instant gratification - with one click good reading in the form of Kindle Books is immediately available no matter where you live!
I was informed about a year or so ago that I would shortly not be able to load new books on to my old second hand kindle device. After giving it some thought I decided to purchase a Kindle Fire tablet because I wanted a colour version so I could see colours in the reference books I purchased - flowers, trees, diagrams etc. It's great to take on holidays too as it's much more than a kindle it's also a tablet, with all a tablet's functions.

In my busy working life I developed a saying 'Life's too short to read fiction". I read mostly inspiring, motivational true life stories. Once retired, I joined a bookclub but old habits die hard and eventually I was drawn back to non-fiction.
It remains my preference and most of my good reading is done on my Kindle Fire tablet. I consider many of my books to be timeless in their wisdom and inspiration and as current now as when they were first written and published. 

"To read without reflecting is like eating without digesting." -Edmund Burke
The Tablet and"Kindle" good reading options are just fantastic! Could we have imagined even 15 years ago being able to carry around up to 3500+ books that would fit into a modest bag in a slither of a capsule thinner than a diary. Think of all the trees we can save (this technology hasn't arrived a moment too soon for our planet) and the convenience of such a device. For a lover of reading like me its blissful. One need never run out of something to read because another book is just a 60 second download away!
NB. "As an Amazon Associate I earn from qualifying purchases."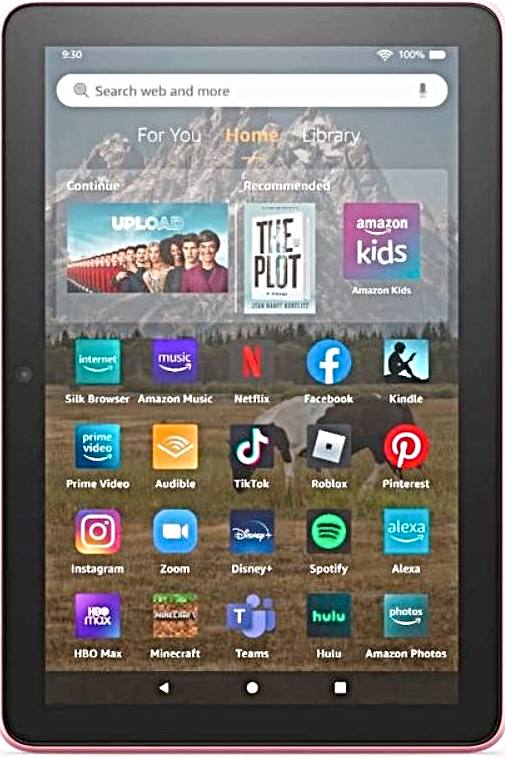 Recommended as Good Reading
The Great Work of your Life
A Guide for your Journey to your True Calling  Author: Stephen Cope
From the Senior Scholar-in-residence and Ambassador for the famed Kripalu Center for Yoga and Health comes an inspiring guide to finding your life's purpose—what spiritual teachers call dharma—through mindfulness and self-exploration.
Stephen Cope says that in order to have a fulfilling life you must discover the deep purpose hidden at the very core of yourself. The secret of unlocking this mystery, he asserts can be found in the pages of a 2000 year old spiritual classic called the Bhagavad Gita - an ancient allegory about the path to dharma told through a timeless dialogue between fabled archer, Ajuna and his divine mentor, Krishna. Cope takes readers on a step-by-step tour of this revered tale and highlights well-known Western lives that embody its central principles - including such luminaries as Jane Goodall, Walt Whitman, Susan B. Anthony, John Keats, and Harriet Tubman, along with stories of ordinary people as well.
If you are feeling lost on your own life's journey, The Great Work of Your Life may help you to find and embrace your true calling.

My Review
This book was deeply insightful, an eye opener, and reading about well known people who had aligned themselves with their life purpose shows how effective one can be when that happens.
The interesting aspect is that a person can be aligned with his purpose and yet not appreciate that he is. eg. the person doesn't consider what she does is significant or worthy enough to be called her life's purpose. This results in him/her under-valuing their contribution to the larger whole which in turn causes doubt and unhappiness to the point of destroying the effectiveness of their calling.
This book is an inspiring read- everyone has a calling even if they may consider it a humble one. No matter, everyone contributes something meaningful to this tapestry of life as they consciously align with their dharma.
---
The Dalai Lama's Cat
Author: David Mitchie
It is not so much fly-on-the-wall as cat-on-the-sill, in this the warm-hearted tale of a small kitten rescued from the slums of New Delhi who finds herself in a beautiful sanctuary with sweeping views of the snow-capped Himalayas.
In her exotic new home, the Dalai Lama's cat encounters Hollywood stars, Buddhist masters, Ivy-league professors, famous philanthropists, and a host of other people who come visiting His Holiness. Each encounter offers a fresh insight into finding happiness and meaning in the midst of a life of busyness and challenge.
Drawing us into her world with her adorable but all-too-flawed personality, the Dalai Lama's cat discovers how instead of trying to change the world, changing the way we experience the world is the key to true contentment.
My Review
This good reading is a totally enchanting cat kind of "Pilgrim's Progress" as HHC-His Holiness's Cat" explains in her own words,  her life with one of the most enlightened beings on the planet. In a cosy blanketed hide-away she is witness to important visitors coming to the sanctuary from all over the world. As she listens to answers given to difficult questions, she learns how she can apply them to her own life. Quirky, endearing and entertaining, the subtle truths and insights HHC discovers, can find a home in the reader's own heart.

---
Energy Medicine
Author: Donna Eden
Donna Eden is a pioneer in the field of energy medicine. In this important book she shows you how to work with your body's energy to create physical, psychological and spiritual health and wellbeing.
Discover how to:
     Bring more energy and vitality into your everyday life

     Use simple techniques to overcome tiredness and lethargy

     Cure common complaints and prevent disease

     Work with the eight major energy systems of the body for health and healing

     Heal your mind, body and soul
Energy medicine is a beautifully written, step-by-step approach for everyone who wants to achieve a healthier body, a sharper mind and a more joyful spirit.
My Review
This good reading introduces readers to the concept of "Energy Medicine". Initially Newtonian physics stated that invisible and material realms didn't interact i.e. energy did not affect matter. However, the discovery of Quantum physics in 1925 overides this as it states there is no duality, everything is energy! Energy profoundly affects the physical realm and we have an inherent pharmaceutical company inside of us that is far more effective than anything we can go out and buy.
When we align our meridians, unblock our chakras (vortexes of energy), tap on our acupuncture points and tune up our radiant circuits we can live healthy vibrant and joyful lives. In many arenas of our lives we can initiate our own self-healing and in extreme cases, where professional medical attention is required, we can support and speed up healing with energy medicine. This is profoundly empowering.
---
The Soul of Money
Author: Lynne Twist 
This is a wise and inspiring exploration of the connection between money and leading a fulfilling life.
This compelling and fundamentally liberating book shows us that examining our attitudes toward money―earning it, spending it and giving it away―can offer surprising insight into our lives, our values  and the essence of prosperity.
Through personal stories and practical advice, global activist Lynne Twist demonstrates how we can replace feelings of scarcity, guilt and burden with experiences of sufficiency, freedom and purpose. Twist takes an honest and critical look at the extraordinary power that money wields over our lives and its profound and often destructive influence on our self-image and relationships.
In a consumer society that glorifies the pitch, the sale and the insatiable appetite for more as a measure of self-worth, The Soul of Money asks us to step back, to examine our relationship with money, to assess our connection with core human values, and to change this relationship and, in so doing, to transform our lives.
My Review
This good reading challenges us to discover "sufficiency", the true understanding in our lives of "enough"! This hinges on the comprehension that as individuals we each are enough and there is enough for everyone and I'm not just talking about money! Even millionaires can suffer from the feeling "I am not enough". 
To grasp this at our deepest soul level offers an individual enormous personal freedom and possibility. It creates respect for who we are, awakens us to the richness of our inner resources, our talents, our outer resources and how we manage them. It redefines our values and purpose in life so that we live from a deeper and more satisfying place. We then can also connect in a whole-hearted way to charities we choose to support so they are not just conscience numbing contributions.

---
Say Goodbye for Now
Author: Catherine Ryan Hyde
On an isolated Texas ranch, Dr. Lucy cares for abandoned animals. The solitude allows her to avoid the people and places that remind her of the past. Not that any of the townsfolk care. In 1959, no one is interested in a woman doctor. Nor are they welcoming Calvin and Justin Bell, a newly arrived African American father and son.
When Pete Solomon, a neglected twelve-year-old boy, and Justin bring a wounded wolf-dog hybrid to Dr. Lucy, the outcasts soon find refuge in one another. Lucy never thought she'd make connections again, never mind fall in love. Pete never imagined he'd find friends as loyal as Justin and the dog. But these four people aren't allowed to be friends, much less a family, when the whole town turns violently against them.
With heavy hearts, Dr. Lucy and Pete say goodbye to Calvin and Justin. But through the years they keep hope alive…waiting for the world to catch up with them.
My Review
Cathryn Ryan Hyde has to be one of my favourite fiction writers. Her stories are all very different with complex characters and interactions involving people of different ages, races and backgounds with animals frequently having strong roles in the story.
I love the depth and insight she brings to her characters and the way she weaves her story that leaves you reflecting on what you've read. I strongly recommend reading one of her books. I haven't read them all but I haven't read one that I haven't enjoyed.
---
From 1979 to 1991 Gregg worked as a problem solver during times of crisis for Fortune 500 companies, including Cisco Systems, where he became the first Technical Operations Manager in 1991. He continues problem-solving today as his work reveals deep insights into the new human story, and how the discoveries inform the policies of everyday life and the emerging world. To date his research has led to 15 film credits and 12 award-winning books now published in over 40 languages.
 So for some of the most thought-provoking reading available today - where innovative science and spirituality meet and compliment each other.
Books by Gregg Braden
---
Voluntary Simplicity
Author: Duane Elgin
First published in 1981, VOLUNTARY SIMPLICITY was quickly recognized as a powerful and visionary work in the emerging dialogue over sustainable living. Now, more than twenty years later and with many of the planet′s environmental stresses more urgent than ever-Duane Elgin has once again revised and updated his revolutionary book.
My Review

I found this good reading in the 1990's and it profoundly affected the course of my life. It made me examine my values and what really mattered to me and it's why I was ready and able to say good-bye to the corporate world and retire at 54 to a little rural village on the Garden Route.
I've just read the book again and it's more relevant today than when Duane Elgin first wrote it 30 years ago. In his own words, "A simpler way of life is not a retreat from progress, it is essential to the advance of civilisation....Because we face a crisis in the interconnected global system, changes are needed at every level. New types of communities are necessary for sustainable living, new policies with regard to energy, environment, education, media, etc. and new partnerships amongst nations......
"Being able to live moderately..to say "I have enough", that LESS in one sense is MORE in another, fosters an attitude of gratitude, a sense of personal empowerment and creative opportunity. Behaving responsibly towards the planet that supports our spiritual nature by presenting us with awesome aesthetic beauty to nurture our spirits and that sustains our physical well-being with every kind of food imaginable, means living a more simple existence by reducing our consumption of all things material, to enable an inwardly richer life experience.

Finding balance and living consciously, would allow the earth to cope with sustaining all of us and everything else dependent on it for survival.....
---
When Everything Changes Change Everything
In a time of turmoil, a pathway to peace. Author: Neale Donald Walsh
How are you handling change? Many changes are occurring now in the lives of all of us, but does 'change' have to equal 'crisis'? No! Not if you have the means with which you can change your experience of change-and that is what this book is about. However, it's more than a book about change. It's about how life itself works. It is about the very nature of change-why it happens, how to deal with it, and how to make it be 'for the better'.
On these pages are Nine Changes That Can Change Everything. Is it possible that what you are about to read has come to you at the right and perfect time...? The author of the Conversations with God series presents a fresh and startling perspective on something that will never change: Change.
My Review
When a book seems to jump into your hand and you cannot release your grasp, you know it's meant for you - and reading this book was just what I needed, what I needed to remember and that I really already knew deep down inside myself. 
"When everything changes..." has Neale's same personal intimate style as his "Conversation with God" books. This time though its just the author and the reader.  I felt like he was sitting across from me, talking just to me explaining the mysteries of life in his endearing simplistic way. And I got it...I really got it!
That the topic is current and that God is current - is undeniable. Neale's explanations of the mechanics of the mind and the system of the soul takes us to the deepest places in our spirit. To comprehend the depths, breadth and heights of our eternal existence gives perspective on how that enables and empowers us to live fully and meaningfully in the here and now.
---
The Sea around Us
Rachel Carson
Published in 1951, THE SEA AROUND US is one of the most remarkably successful books ever written about the natural world. Rachel Carson's rare ability to combine scientific insight with moving, poetic prose catapulted her book to first place on The New York Times best-seller list, where it enjoyed wide attention for thirty-one consecutive weeks. It remained on the list for more than a year and a half and ultimately sold well over a million copies, has been translated into 28 languages, inspired an Academy Award-winning documentary, and won both the 1952 National Book Award and the John Burroughs Medal.
This classic work remains as fresh today as when it first appeared. Carson's writing teems with stunning, memorable images-the newly formed Earth cooling beneath an endlessly overcast sky; the centuries of nonstop rain that created the oceans;  giant squids battling sperm whales hundreds of fathoms below the surface; and incredibly powerful tides moving 100 billion tons of water daily in the Bay of Fundy. Quite simply, she captures the mystery and allure of the ocean with a compelling blend of imagination and expertise. 
Reintroducing a classic work to a whole new generation of readers, this Special Edition features a new chapter written by Jeffrey Levinton, a leading expert in marine ecology, that brings the scientific side of The Sea Around Us completely up to date. Levinton incorporates the most recent thinking on continental drift, coral reefs, the spread of the ocean floor, the deterioration of the oceans, mass extinction of sea life, and many other topics. In addition, acclaimed nature writer Ann Zwinger has contributed a brief foreword.
Today, with ocean-trauma being experienced by the dumping of medical waste and ecological disasters such as the Exxon oil spill in Alaska, this illuminating volume provides a timely reminder of both the fragility and the importance of the ocean and the life that abounds within it. Anyone who loves the sea, or who is concerned about our natural environment, will want to read this classic work. 
My Review
This was good reading - no excellent reading, more captivating than any novel I have read in the last year and I will be reading it again. I live by the sea now but I didn't grow up by it and my knowledge of it is minimal so this book was an eye-opener, an education and an inspiration. The insights it gives and the depth of understanding with which it is written makes it a must-read for anyone who wants to grasp the fundamentals of life on our planet.
Rachel clearly puts forth that all creatures are dependent upon each other for their own survival. They and therefore we, are all links in the chain of life. We will usher in our own demise if we do not embrace this simple truth. It's such a pity that Rachel's talent was lost to the world when she died in 1964 of cancer. She was only 57.
---
Spontaneous Evolution
Author: Bruce Lipton
SPONTANEOUS EVOLUTION reveals how changing our understanding of biology and human history will help us navigate these turbulent times of economic meltdown, environmental crisis and seemingly endless warfare. Readers are invited to reconsider,
The unquestioned pillars of biology including random evolution, survival of the fittest and the role of DNA.
The Blueprint for our sustainable life-affirming future is literally inside us - encoded in each of the trillion cells comprising our bodies.
How our beliefs about nature and human nature shape our politics, culture and individual lives.

How each of us can become planetary "stem cells" supporting the health and growth of our world and every individual in it.
Spontaneous Evolution introduces the notion that a miraculous healing awaits this planet once we accept our new responsibility to collectively tend the Garden rather than fight over the turf! When a critical mass of people truly own this belief in their hearts and minds and begin living this truth, our world will emerge from the darkness in what will amount to a spontaneous evolution. 
My Review
This good reading found me totally absorbed in the concepts expressed in this book. With science and history as its backbone, it is at its heart, a love story - a paradox - but tantalisingly possible - giving humans an opportunity to express the best of their humanity.

---
Animal Vegetable Mineral
 Author: Barbara Kingsolver
Barbara and her family abandoned the industrial food pipeline to live a rural life vowing that, for one year, they'd only buy food raised in their own neighbourhood, grow it themselves or learn to live without it.
Part memoir and part journalistic investigation, its about a family who revise their whole way of looking at food. Steven L. Hopp who contributes the more academic aspects of the book provides very interesting information about all aspects of food production, about its quality and what it really costs us and what it's costing the planet.
Camille Kingsolver, Barabara's daughter, a university student at the time of writing, contributes the many original family recipes. 
My Review
This good reading is recommended as a result of Sedgefield qualifying as a Slow Town. The concept developed from Slow Food, the aim of which is to support local farmers and get the freshest produce whilst fostering local traditions.
I was delighted to come across this book when all these thoughts were new to me and to find a family doing it and documenting it so well, has helped me to understand the benefits of striving to live this way. We do after all, have a wonderful widely-acclaimed Wild Oats Farmers' Market every Saturday in Sedgefield

Kindle Fire good reading
All of the books I've reviewed here can be found as kindle books and while there are times I love to hold the physical book in my hand, I also love the convenience of being able to take my Kindle tablet with me on holiday, when I'm going shopping or waiting to meet someone, or sitting waiting for an appointment that's running late, etc. It also saves a lot of space that would otherwise be required for books. Other positives are you can change the size of the print, you can highlight any section and do it in different colours, you can make your own notes and you can bookmark  pages in several books at once.   All round, it's a win/win situation.
---