Studio 42
In this one-of-a-kind South African Slow Town of Sedgefield, Studio 42 is a one-of-a-kind cosy and intimate live theatre venue in the Forest Lodge complex on the north side of the N2.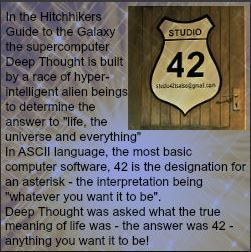 Being a passionate aficionada of theatre, Melanie Baumeister had the brainwave to adapt the shop she was already renting to expand her popular Pilates classes, to serve a two-fold purpose, the 2nd being a theatre venue.
Besides the fact that it can seat 42 people, in computer ASCII Language, 42 is represented by an asterisk which is translated as "anything you want it to be"!
As the physical home of the Sedge Players and the Farce Side Troupe, it is the perfect name for this theatre. Here they work and play, rehearse and store their theatre lives.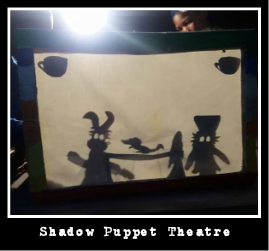 Quoting Cesar A. Cruz, Melanie says, "Art is meant to comfort the disturbed and disturb the comfortable," and actors need to have a safe place to express themselves without fear or favour. 
At Studio 42 both children and adults can benefit greatly from having their own permanent locale for amateur dramatics practice.
To avoid offending anyone's sensibilities or vested interests a place independent of schools and churches is ideal.
The 'Wizard of Oz' inspiration had been in the pipeline for years (but wasn't allowed because of the very Wicked Witch of The West) – For the Baumeisters, the original Frank L Baum's version is a family favourite.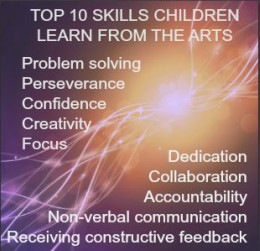 For four years prior to this, Melanie had been involved at Sedgefield Primary School successfully encouraging pupils to participate in children's theatre.
Interest continues to grow at Studio 42 where children's theatre school has been a big hit with young locals.
They have thoroughly enjoyed participating in events as diverse as learning to manipulate marionettes for a puppet theatre version of "Wizard of Oz", drumming with experts Attie and ZB, and dressing up for a Steam Punk celebration called "When Time Stood Still Mannequin Challenge.  "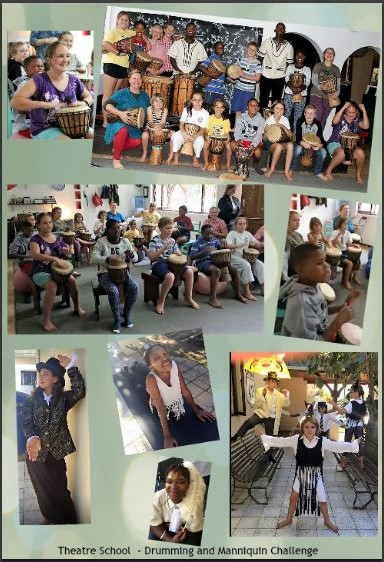 A core adult group of +/- 20 players meet every 2nd Tuesday to indulge in "theatre sports" which are essentially games - no holds barred - that teach improvisational techniques and exercises to maintain and sharpen their acting skills.
That is, when they are not rehearsing for live productions such as the well-received "An Unnecessary Farce", "Double Bill" and "Fifty Shades of Pink".
It takes training and transformation from self-consciousness to self-awareness to relinquish inhibitions that allow actors to step into someone else's shoes and portray authentically a character other than their own.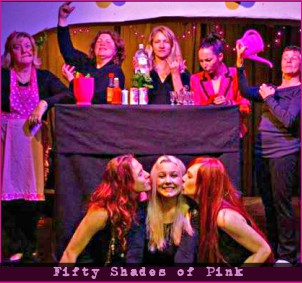 They hone their craft, spending hours learning their scripts and slipping into their characters as they don their costumes.
In spite of fears of first night stage fright, they thrive on the buzz in the dressing-room as they put on their makeup, the adrenaline rush as the curtains open, the stage lights up and the production begins. An expectant live audience awaits!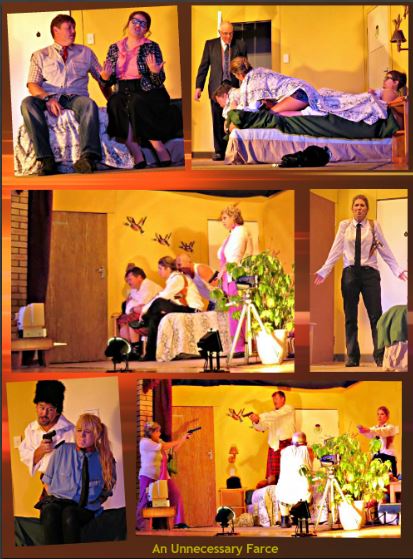 Acting can be considered a form of therapy for participators and also the viewers!
As players adopt character after character, living this double life is as vital to them as breathing.

There's freedom, excitement, romance and magic in it and they feed off it as the audience feeds on the drama, the make-believe made real – the subtle shifts, nuances of emotion that range from comedy to tragedy capturing the imagination and involving everyone in pure escapism.
There's nothing to parallel the interacting energies between audience and actors that occurs in the intimate space of live theatre productions providing both with a dynamic experience.
Growing Studio 42 Theatre
To find suitable material to engage the players and entertain Sedgefield audiences, Melanie subscribes to script distributors on the internet, browses hospice book sales, explores their own collections, and attends shows from all over the country supporting as many possible.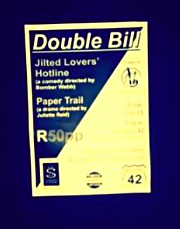 Melanie is on the Committee of the Community Theatre Amateur Dramatic Society who manage Sedge Players and combining with the some of the Farce Side Troupe brought together the cast of the very successful "Midsummer Night's Dream" in 2017.

They inventively used Sedgefield Station, across the road from Studio 42, for the production. The venue captured the imagination of the public and the outdoor space, enabled the selling of almost 900 tickets.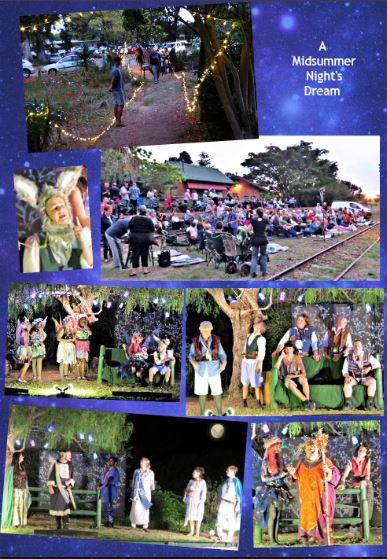 Most of the people involved in these entertaining productions have day jobs and certainly can't do it for the money because the shows almost always just break even but the actors do it for the love of their craft.
For all manner of reasons players come and go, but the numbers stay fairly constant. Periodically auditions are announced on their Facebook page Studio 42 Theatre. At other times scouts go out on the hunt for a necessary character and someone is persuasively co-opted in.
Studio 42 can be as busy as a train station. While some folks simply pop in to watch a Wednesday evening's spontaneous drama unfold, others come in to assist with stage sets, painting, decorating and building them then later dismantling and storing them.
Melanie is known as the "Benevolent Tyrant Queen" because she knows what she wants when it comes to stage sets and that is what she gets!

Centrally situated and not disturbing neighbours or pets in suburbia, there's lots of fun and laughter to be had of an evening at Studio 42 be it rehearsals for an upcoming production or theatre sports practice. 
New aspiring players are always welcome. Exciting stuff is planned, collaboration with worship choirs, musicians, some reality theatre is on the cards – all hush hush to not spoil the surprise – can't wait!
Acknowledgements and Thanks
Melanie Baumeister for information and photos
J. Gibson, E.L. Rorke, B. Wilbraham, T. Booysen for sourced photos 
---