Discover Sedgefield South Africa
because Sedge has the Edge
So you found us! Welcome to Sedgefield South Africa, the secret gem of the Garden Route and Africa's first Slow Town affiliated to the founding organisation, Italy's Cittaslow. I'm thrilled you came by because I'd love you to discover this rare jewel of the Western Cape.

"Conservation without Boundaries"
Sedgefield now falls within the Garden Route National Park (soon to be declared the Garden Route Biosphere Reserve in 2018!) which has evolved from a new concept of "conservation without boundaries".
It offers great potential to protect the magnificent Garden Route region from damaging exploitation by establishing innovative mechanisms for allowing people with all their associated complex human activities to sustainably interact with this fragile and beautiful nature-oriented environment.
Many people from all walks of life are actively investing in the dream of this unique area becoming the Garden Route Biosphere. This will not only incorporate our precious indigenous forests, fynbos and mountains and all the creatures this environment is home to, but also our magnificent yet vulnerable coastal landscape which merges two Marine Protected Areas and two Hope Spots.
Sedgefield South Africa

-

immerse yourself in Nature

Here you can slow down to the speed of nature feeling peace and contentment flooding your soul and oozing out your pores. You can forget for a while, the demands of your busy life and all your regular chores and responsibilities.

You can engage in many enjoyable outdoor activities. Breathe in deeply our fresh unpolluted air. Picnic next to the lagoon. Laze under an umbrella on the beach with a good book. Swim in the invigorating water. Throw a fishing line from the rocks. Canoe the rivers. Hike the nature trails. Cycle wherever your fancy takes you. Take a paragliding lesson. Explore the back roads.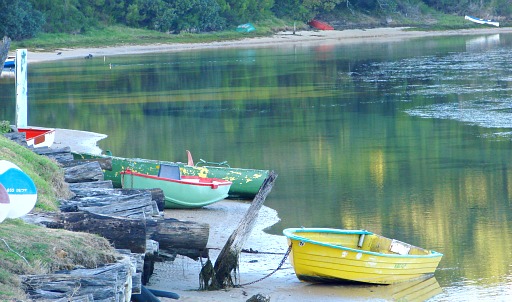 Photographers - don't go anywhere without your camera! And birdwatchers, you can enjoy all of the above whilst adding to your lists! Or............you can do nothing at all! Just sit and let the peace of the place soak in!
All types of holiday accommodation are available from timeshare and self-catering to B&B's and caravan parks but expect no multi-storie hotels or bright city lights here. There is no organised entertainment, no shopping mall, no cinemas but our fabulous Saturday markets can easily provide an enjoyable outing for the whole family.
And the outdoors constantly beckons with unforgettable vistas whichever way you look. You are halted in your tracks by the shining stillness of the morning that reflects off the lagoon. Breath-taking sunsets amaze - the colours get richer as evening darkens to night.
Sandy beaches stretch for kilometers beckoning you to lengthen your stride and explore the shoreline finding caves and rocky pools and sheltered coves to while away the hours. Up on the dune cliffs, you can whale watch or delight in spotting dolphins leaping exuberantly through the surf.
Experience profound Connections
Sedgefield is an ongoing parade of special moments found when we slow down to appreciate the most fundamental things. Things that matter deeply but are not monetary.
To appreciate the intrinsic value of our relationships with each other and the natural world around us, we need to take the opportunity to find soul space. This allows us to rest our overworked minds, rejuvenate our stressed bodies and relax into a sense of well-being and harmony.
This is the kind of place that reminds something deep within us of how life ought to be lived - more simply and serenely. It's about finding quality not in things but in experiences, and perhaps most of all, by connecting with nature! Somehow this helps us connect better with each other too!