My Poetry Page
For as long as I can remember I have loved poetry, first of all reading it and then  I began to find huge pleasure in writing it. Here are some of my efforts stretching over many years. However, it was mostly when I was in a happy space, appreciative of good times or beauty in nature that inspired me to express myself writing poetry.
Although undated, these few examples of my poetry are in chronological order.
Friday Night Skating
Steady rhythm reverberates from the jukebox in the corner,
A silver ball revolving casts dancing snowflakes on the floor.
Slender graceful figures swirl in shades of subdued colour
Effortlessly my body glides, integrating with the sound.
Disconnected thoughts drift through deep chasms of my mind.
Without concentration, absorbed in timeless moments,
I balance on the edge of this dimension...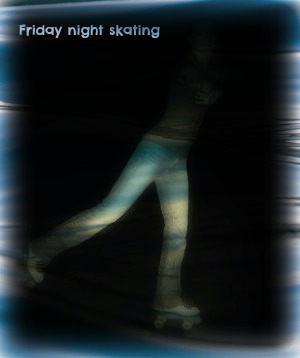 As a teenager, my favourite place on Friday nights was Bulawayo skating rink.
Only vaguely I'm aware of shapes appearing, disappearing,
Light and shadow fuses as my spirit disengages
To be entangled in a web of stars a galaxy away…
Till reality rudely interrupts,
With lights brightening, music quieting,
Shimmering vibrations swaying, are clearly people once again.
Sitting, I remove my skates, dazed, blinking, absent-minded,
for spirit was freely frolicking in the fathomless Milky Way.
(It's been jerked too suddenly back into my skin!)
It's now just past eleven,
the rink is closing, we are leaving,
Chatting my friend and I walk side by side out to the car.
"What are you doing tomorrow?
Let's meet somewhere for a milkshake!"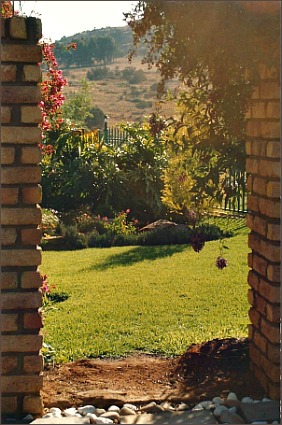 Looking through the gap from our herb garden to Suikerbos Nature Reserve, on the outskirts of Heidelberg.
In 2004 we bought a house on a hillside in Jordaan Park, Heidelberg.
Our garden contained a grove of some 15 Protea trees and a small forest of indigenous trees.
Besides that we had a view of the Suikerbos Nature Reserve and could regularly observe various animals grazing on the slopes.
This peaceful spectacle had the ability to ease daily work and travel stress and coming home to this idyllic setting kept me sane.
Many of us know from personal experience that Mother nature can refresh the weary soul.
I believe it is essential to preserve the earth's remaining wild places with the beauty of all the varieties of fauna and flora that they contain and are unique to them, for they have the power like nothing else, to rejuvenate the human spirit.
A Perfect Moment
Birdsong fills a silent Sunday morning
As opening the back door
Sweet damp earth smells assault my senses.
Bright Protea trees and garden flowers
Radiate their uplifting energy.
Refreshing night rain has rejuvenated everything!
Contentment oozes from the clean morning air
Saturating my skin, soaking deep into my soul.
A tea mug in hand, I sit out on our upstairs sundeck,
Watching unnoticed, wildebeest, springbok and blesbok
Grazing the grasses of the Suikerbos Hills.
Nature is at peace.
A sense of well-being and harmony enfolds me
This is how it's meant to be!
This is one of life's perfect moments!

If I wake at night I'm often drawn to go outside to gaze at our galaxy. The Milky Way looms so close in the early morning hours, I feel that I can reach up and touch that starry meandering pathway.
I lose my sense of self and separateness as an individual person somehow and get totally absorbed in feeling at one with everything in the universe.
I'm reminded of that Serbian proverb, " Be humble for you are made of earth, Be noble for you are made of stars." For me, writing a poem expresses it best.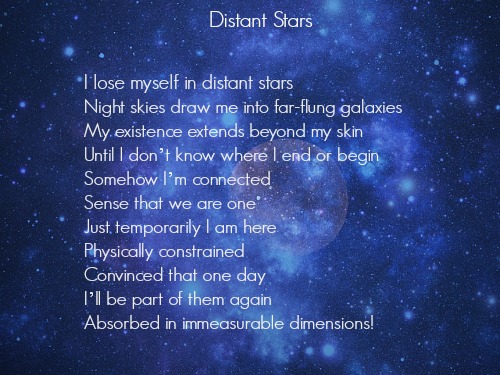 In July 2007 we retired to Sedgefield. It was the pot of gold at the end of the rainbow. And living here is all and more than I ever hoped it would be! Many of my thoughts flow as poetry here!
I am Here!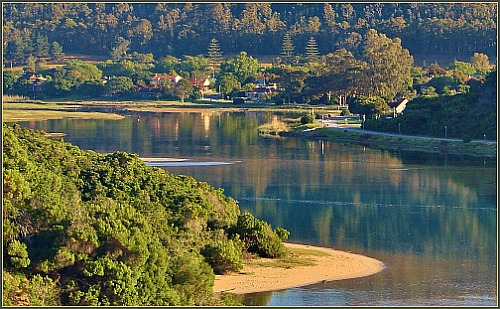 I am here....

In this paradise of pristine beaches
Sacred seas and ancient forests
That echo with unseen bird sounds
Observing the ebb and flow of estuary waters
In front of our home.
No more
The rush of peak time traffic
The race of month end deadlines,
Takeaway food, hurried hellos and goodbyes
Relentless pressures,
No time to think or to breathe
To take stock...
My time, my turn has come,
To leave that splintered life behind
To become part of what I longed for
Uncharted territory
An unoccupied day
Unplanned hours
Opportunities to appreciate
a more real life of quality not quantity
of being, not doing
To hear a subliminal sound
from nature
That echoes in my soul.
How many of us know?
We all need these quiet moments
This bonding with earth and sky and sea
To stay sane
To survive
To connect with divinity
And the deep and silent places residing within us
that wait to guide us
Home.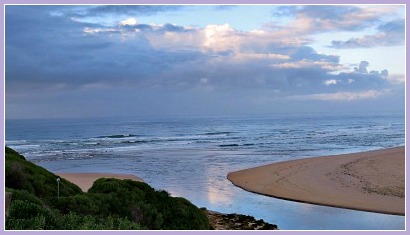 In our most wakeful, most alive and most human moments we sense that which is divine. God speaks to us through everything that is - every person, every situation, every thing!
And as we realise we are all connected in some way to every living thing it awakens within us a reverence for life.
Time with Nature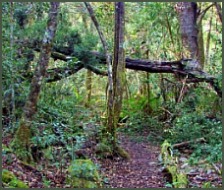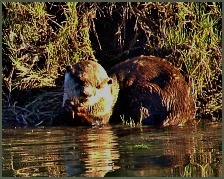 Today
Slow down to the patient pace of nature
Soak in the tranquillity of natural sounds
Tread lightly along winding forest pathways
Quiet observation will reveal their secrets.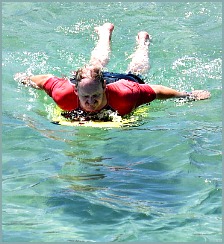 Drift unresisting in a river's current
Feeling how life is meant to flow
At the mountain summit as you gaze around
Absorb the freedom of endless vistas.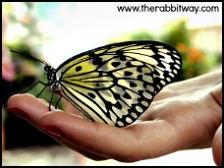 Press your ear against the earth
Listen to its compassionate heartbeat
Allow the balm of constant rhythms
To heal the hurts in unseen places.
Appreciate nature's riotous perfection
There's place for all creatures that call it home
Hold its fragility in loving contemplation
As delicate as a butterfly resting on your hand.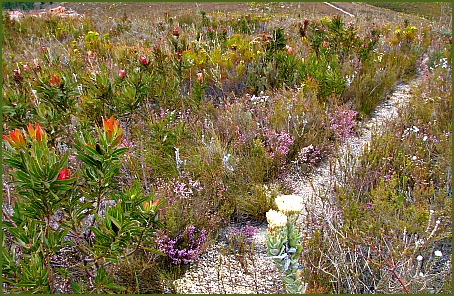 Only a remnant of the population, have survived the transition of  thriving Rhodesia to a Zimbabwe ruined. While so many lives have been decimated and so much has been lost, this poem of a dear friend, (artist, author and poet) Roland Pletts, recalls the country's timeless unsullied natural beauty.
Roland writes,"I grew up in one of the most beautiful places on earth and every Spring the Msasa trees turned Gold. Now that it's Spring here in UK, my mind turns back to my carefree youth. If you grew up in Africa then these words may bring back special memories. There is another Spring coming when the "Day Spring from on High" will rise with healing in His wings. All things will be new."

The Msasas are Turning...

The Msasas are turning green into gold,
The seasons are changing new life for the old,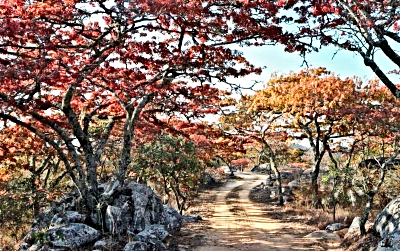 And it's worth living when winter's grey gloom,
Is dispersed with new colours, gay garments in bloom,
The bush robed with beauty, the trees flaming fire,
The leaves jasper jewels set in distant sapphire,
The hues of the hills intermingled with haze,
Like smoke from a thousand veld fires ablaze,
Gathering gladness the earth starts to sing,
It's power and glory bursts into Spring.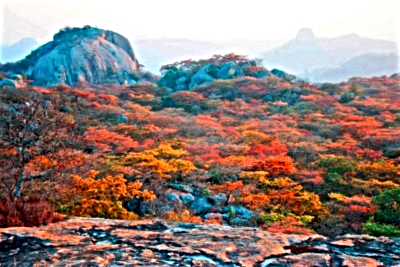 This is the season I yearn to be free,
To return to the mistress beckoning me,
The strong passions rise, the deep burning lusts,
To caress the wild grass and great granite busts,
The wind is enticing, a wild siren's song,
I am drawn urgently to where I belong,
Gone is the past it's sorrows dispelling,
New hope has arisen with new life promising,
In wide open spaces none can withhold,
Msasas are turning red, pink and gold.
 Roland Pletts

Sharing Poetry
I hope you've enjoyed this poetry page. Like all forms of art, poetry is a very subjective thing and artists always feel vulnerable when exposing the results of their own creative energy.
However, when it comes from the heart readers can feel its authenticity. It has a powerful way of connecting people with each other and it gives a voice and hope to those still learning or searching for a way to express themselves. 

A Link to a Blog I like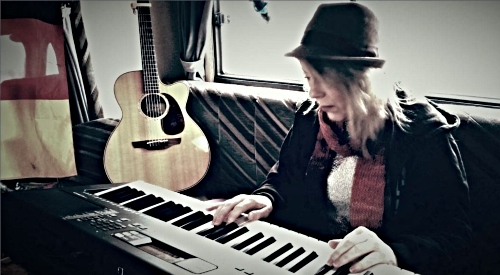 Trudi says, "Everyone looks at life through glass of some sort-our filters: our experiences, our opinions of what we're looking at, our upbringing and culture, our past and present - even our current mood which changes with the wind. Not just me is it?? THROUGH THE GLASS Blog will give me the chance to write - prose, poetry, thoughts, rants and general squit. It will allow me to explore my own filters...and to challenge them. It will show me how to clean the glass that I look through and see what is really out there... and the possibilities that await."
---