Search this Site
Garden Route Walking Festival
Garden Route Walking Festival
Over the Easter Weekend, the Garden Route Walking Festival celebrates the attributes of the Garden Route at their very best!

Visitors and locals alike get the opportunity to escape into the great outdoors and experience a plethora of walks in many different areas of this incredibly diverse and rich environment.
They can choose one or more trails suited to their capabilities or interest. It is a chance to learn how to explore the terrain on foot if you are a newcomer or just have never done this before.
Joining with a group to have a fun time with an informative guide who knows the score, is the ideal way. 


Galeo Saintz was already Chairman of World Trails Network so he understood the huge potential there was for a Garden Route Walking Festival when he set about creating it in 2012.

He knew of countless wonderful walks and trails already in place waiting to be showcased by such an event.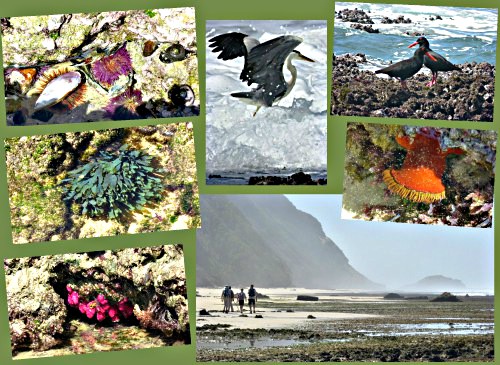 So much to explore on a walk to Gerickes Point at low tide
Together with festival organiser, Margolite Williams from Happy Feet he has engineered an imaginative concoction of walks to attract experienced hikers and novices to participate in the festival.
There's something for all ages to enjoy, from children to adults and families together so you would be hard pressed not to pull on some hiking boots, put your best foot forward and take advantage of walking with experts who can give you a lasting appreciation for this pleasurable activity.
Through forest and fynbos, mountains and coastline, on private farms and in national park areas, people can choose easy walks or challenging trails.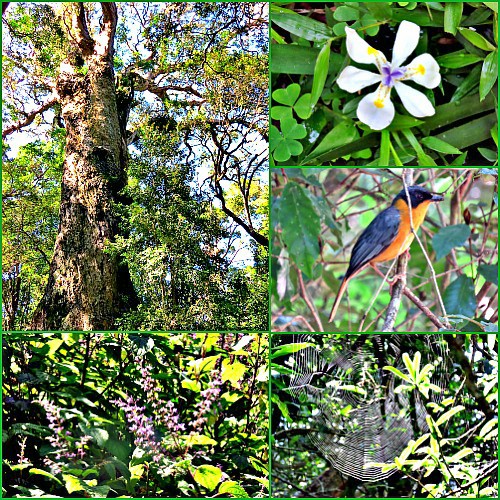 The delights of an indigenous forest walk
There are many walks that cater for specific interests such as a walk with a guide knowledgeable about a particular archaeological site; snorkelers can do an underwater walk.
There are bird walks, dog walks, a kids' coastal pirate walk, a village history walk, a guided meditation walk, a guided moonlight meander that investigates the night life of the coastline inter-tidal zone.
There's a farm walk to lions, a township discovery walk, a sketching nature walk, a poetry in nature walk and the secret elephants forest experience.
There's also a naked in nature walk, a high tea walk and even some beach clean-ups, to name just a few.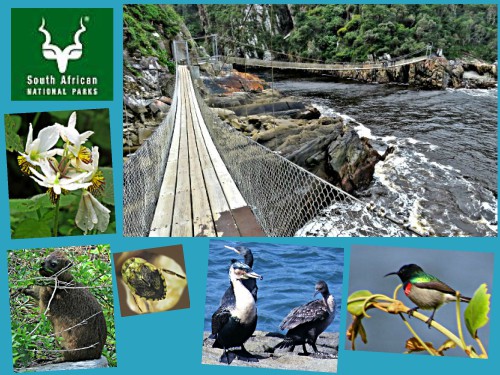 Storms River Mouth Walk to the Suspension Bridges
Some of these specials may not be available every year as it depends on whether guides and venues are able to host them at that time.
New ones will replace them and they will no doubt return again later but if there's something special you really want to do, make sure you don't miss out when its available.
There is a fee charged for some of the walks, but a good many are free and in such instances donations are suggested at the participant's discretion so that monies received can be ploughed back into some local conservation and environmental charities. Walks carried out in the national parks will require the normal entrance permit fees.
There are a few informative talks as well, by experts in their field, that will possibly teach one something new or encourage one to step out of one's comfort zone perhaps, and to try something different!
The Garden Route Walking Festival Website
There's a link at the bottom of this page to the website of the Garden Route Walking Festival. It has detailed information about every walk, some of which are repeated within the 4 day period of the Easter weekend and they can be reserved/booked on line as in many instances the numbers of walkers are restricted. 
You will find the time, the place to meet, how to get there, what to take with you, the distance of the walk, whether it is easy, moderate or difficult and anything else considered necessary to know about each walk. 
After the success of the first festival in 2012, Hi-Tec  came on board as the main sponsor. Very appropriately, they also hand out some of their great gear as prizes.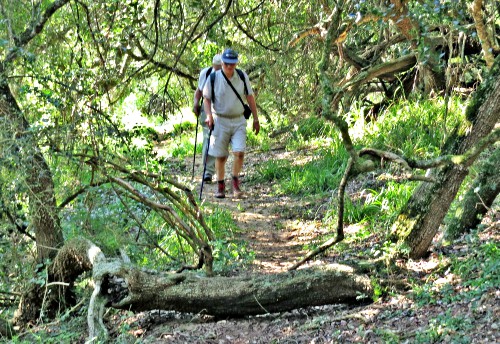 Dune Forest Walk
Untouched Adventures and Wilderness River Safaris offer accommodation and activities as prizes too and SANParks give an accommodation prize  at one of their camps to a walker who submits the best photo of the Easter Weekend. 
So no excuses!  Take the plunge out into the natural world and walk into its heart.
Explore the mysteries and magic of the Garden Route's great outdoors on its many walking trails. You won't regret it!
This truly fabulous Garden Route Walking Festival is one worth experiencing and supporting. 

Links to Related Sites

The Hi-Tec Garden Route Trail Festival - Welcome to the Garden Route where we love trails and love walking. We are lucky to be in one of the world's great walking destinations. With pristine beaches,  rocky coastlines, amazing forests and mountain peaks. This is home to our country's most famous trails – the Otter Trail, the Tsitsikamma Trail and the Oystercatcher Trail to name a few....
---