The Eden to Addo Blueprint
The Eden to Addo Corridor Initiative came into being after a group of ordinary people with an extraordinary vision gathered together in 2006 to discuss a dream. With enthusiasm and perseverance these like-minded people have determined to make this dream a reality!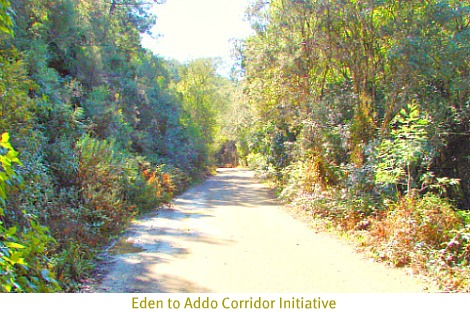 The Eden to Addo plan is to link various existing nature conservation areas with tracts of land that will enable migratory species to traverse from one to the other as they were instinctively programmed in the past to do.
By following ancient elephant pathways, it is hoped to restore their routes so that the remnant of Knynsa forest elephants can be connected naturally to those in Addo once again.
Furthermore, the keystone species of the region, the Cape leopards, are being severely threatened in isolated pockets of natural areas that are steadily being encroached upon to the point of becoming unsustainable for these magnificent creatures.


 It is hoped their numbers will recover if they can extend their ranges for hunting their natural prey and for breeding, by traversing these corridors to other conservation areas avoiding human hazards.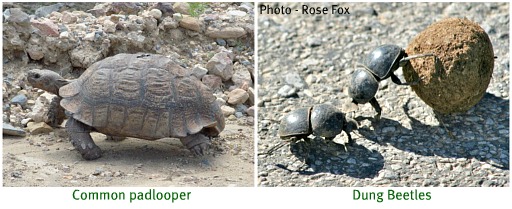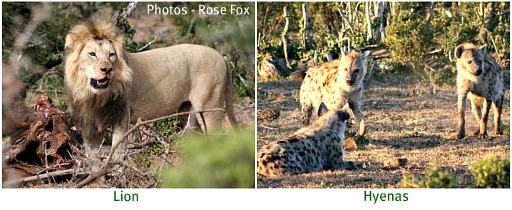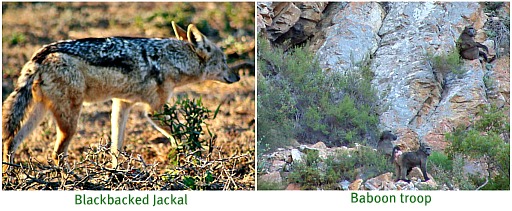 It is a mind-boggling vision, fraught with difficulties, but a resolute and resourceful group spear-headed by directors Robbie Robinson (ex CEO of SANParks), Pam Booth, Diarmuid Baigrie and Joan Berning, have set the wheels in motion to achieve that end. This is not a short term programme but it is gaining momentum with each year that goes by and winning support from individuals, other conservation bodies and other countries.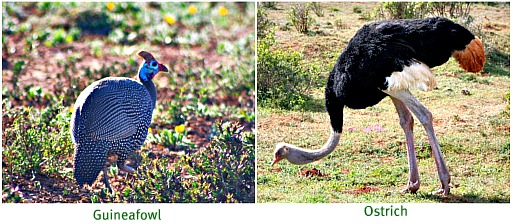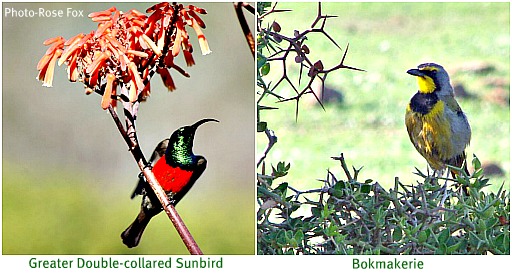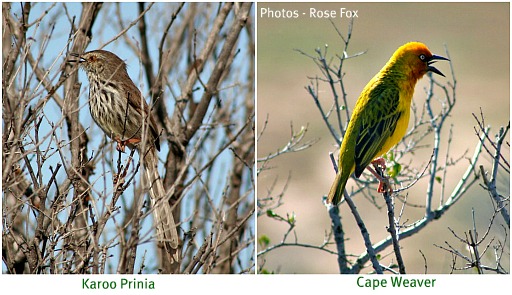 Landscape fragmentation and habitat loss are the greatest threat to biodiversity as that decreases its viability and resilience. The Eden to Addo corridors have been specifically identified to address this. Their scope cannot be under-estimated as they already contain tracts of indigenous forests, fynbos, wetlands, succulent and nama Karoo and subtropical thicket. It makes this relatively small region one of the most diverse in the world.
These corridors can only be created in partnership with the private landowners to whom the land belongs so it is essential to establish good relationships and open communication between parties that can influence the desired outcomes of the Initiative.
Some Wild Flowers of the prolific Cape Floral Kingdom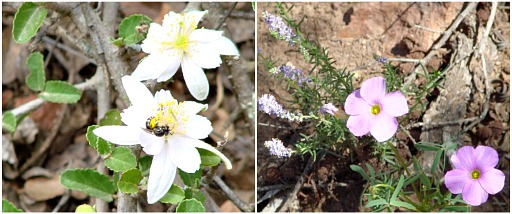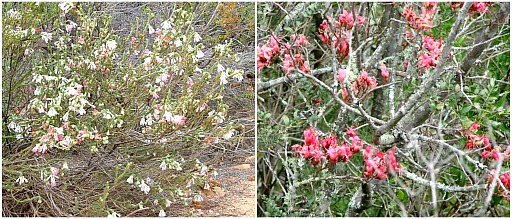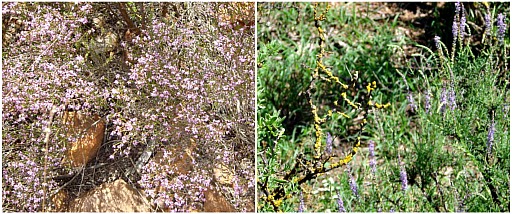 Persons interested in preserving natural areas are on the rise whilst critical areas of biodiversity are becoming rare. Such land is increasing in value, so buying up available properties and investing to establish protected areas, is being called "banking biodiversity." Such a huge amount of land is in the hands of private individuals that their buy-in to the project is essential to stabilise biodiversity of plants and animals and to mitigate the effects of climate change.
Proteas in Bloom

Optimising Eden to Addo Corridors
Corridors will be optimised to alleviate the negative effects of invasive alien plants, inappropriate land use practices and development, insecticide and fertilizer pollution, and impenetrable fences that block the movement of wildlife. Hunting and snaring of wildlife will be illegal and carefully monitored.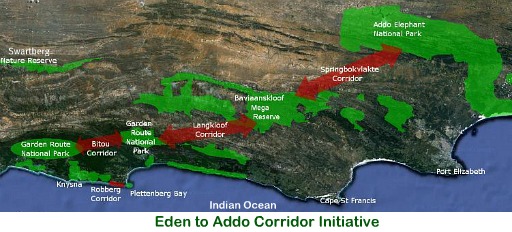 There are 5 corridors altogether. (See the website http://www.edentoaddo.co.za/what-is-a-corridor for more detail)

The Robberg corridor is an 18km stretch of pristine wild coastline between Robberg Peninsula Reserve and Harkerville State Forest that is a lifeline to the otherwise isolated peninsula.
The Bitou Wetland Corridor would link 2 sections of the newly proclaimed Garden Route National Park, the indigenous forests in the north-west to the Keurbooms River Reserve in the east.
The Keurbooms corridor will connect the wilderness area of Soetkraal in the east to the Knysna indigenous forest in the west linking two of the bigger protected areas of the Garden Route National Park.
The Langkloof Corridor will connect the Garden Route National Park to the Baviaans Mega Reserve.
The Springbokvlagte Corridor will form the final link that stretches between Baviaanskloof Mega Reserve and the Greater Addo Elephant National Park.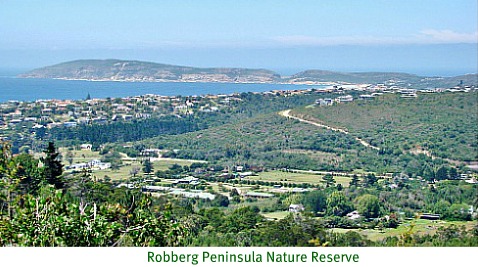 What a vision! What a mission! But these visionaries have not let that deter them! What an incredible achievement these corridors will be for our natural heritage, for endangered species both fauna and flora and what an example to the rest of the world if South Africa with all its many historical problems and current limitations is able to overcome all such disadvantages to uphold a fundamental conservation blueprint essential for the future well-being of our planet and all its inhabitants.
 Environmental Summary Report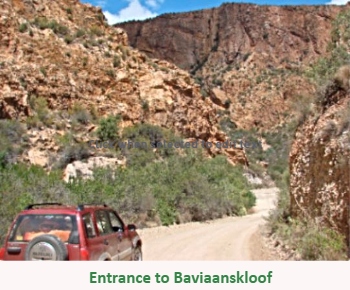 The Eden to Addo Initiative becomes even more relevant in view of the recent Global Environmental Public Health and Ecosystem Vitality Assessment. The 2018 report assembled by Yale and Columbia Universities in collaboration with the World Economic Forum and generous support from the McCall MacBain Foundation and Mark T. De Angelis has painted a very disturbing picture of the effectiveness of environmental management in South Africa.
In 2018 out of 180 countries assessed according to 24 performance indicators, South Africa rated as number 142. The final outcome is measured by 3 Environmental Performance Indices. South Africa's results are, Environmental Performance Index - 44.73, Environmental Health - 36.81, Ecosystem Vitality - 50.01. Furthermore we were said to be one of the countries with the fastest rate of environmental decline. That is in spite of our excellent environmental legislation which clearly is useless if its not upheld.
WESSA has stated that "The study reaffirms its position that humans cannot survive without the life support systems provided for by the natural environment. If the government wishes to make the greatest impact on the lives of its people it needs to secure these environmental systems and their service provision." – an inherent aim of the Eden to Addo Initiative - a good reason to support and invest in it!
The Eden to Addo Initiative website contains a wealth of information about their projects, programs and exciting events that the public can participate in - see the link below!

Links to Related Sites


The Eden to Addo Initiative is based on a dream of re-establishing ancient elephant migratory paths to connect the Western and Eastern Cape of South Africa for the benefit of other wildlife as well and to restore the ecological balance of the region.
Linking 3 mega-reserves will require engagement and co-operation with landowners and all stakeholders to identify and develop a living corridor from Eden to Addo by applying sound land-use practices, encouraging a diversity of environmentally sustainable livelihoods and linking ecological important areas, for the benefit of biodiversity and the extended community.
---