Sedgefield Ratepayers and Residents Association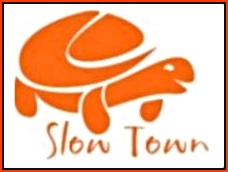 The aim of Sedgefield Ratepayers and Residents Association is to do everything possible to maintain and protect Sedgefield and its environment and to address the expressed needs and concerns of the community through constant dialogue and negotiation with the relevant authorities for the greatest benefit of all its residents. 
In order to achieve this they need the support of the whole community and representatives from its different sectors in order to properly be the mouthpiece voicing everyone's concerns. 
Sedgefield may be a Slow Town but it has had a long-lived, tenacious and conscientious Ratepayers Association dating back to the 1950s. Over time it has proved its worth on several occasions by winning court battles and putting a stop to some ill-considered and unsustainable developments.

Most of us who live here are striving to preserve its unique qualities -

its friendliness and compassion expressed in many ways by this community through the special charities and activities the town supports.
to preserve its outstanding natural beauty, the 5 pristine beaches, indigenous plant species and the wild-life that inhabit it.
to prevent unsustainable development that will compromise its vulnerable wetlands and eco systems.
to maintain the precepts of the Slow Town philosophy

to conserve its village character and slow town ambiance all of which make it such a distinctive village on the Garden Route and treasured by those who appreciate these intrinsic attributes and connections that are unavoidably lost in big city life.
Sedgefield Ratepayers and Residents Association has experienced some dark days since the town's own funds were handed over to Knysna when the new dispensation forced them to slot in under Knysna Municipality. The Sedgefield Ratepayers committee has resolutely stood their ground in the face of constantly changing authorities, poor service delivery, downright neglect and chaotic times. As recently as 2020 there has been 5 changes of Municipal Manager, 3 different Mayors, and several acting Directors (4 acting out of 7).
The Committee has persisted in requesting meetings with the Mayor and heads of Departments in Knysna so they could stay informed and be aware and involved in decision making processes affecting Sedgefield residents before they were finalised. They still have an important role to play in these trying and difficult days of our nation's evolution that has only been compounded by the Covid 19 pandemic. 
Here you can choose to download the relevant form to become a member: 
1) Single Member membership    2) Group Membership (complexes)
3) Here you can download a form to report a crime and fill in
a suspect's details or a suspect vehicle's details.
The Sedgefield Ratepayers and Residents Committee in 2021
After the Sedgefield Ratepayers and Residents AGM held on 20 March 2021, a number of long-serving committee members stood down and some much-needed fresh blood took up the baton. Having several new enthusiastic members, this was going to be a revamping of the old, and hopefully the beginning of a new era for the Association.
On the 6 April 2021 the Sedgefield Ratepayers and Residents Association Executive committee held their first meeting and the main item on the Agenda was a discussion to decide who was best suited and willing to take responsibility for the various standard portfolios. 
Roy Phillips

Chairperson: Roy Phillips.
Cell: 072 836 2966 
email: caroy@vodamail.co.za

Roy has been on the committee since 2012, and at the moment is the Association  representative on the Ward 2 committee. 
This post will lapse in October, with the Local Elections, and he had planned to leave the committee then, or at the next AGM – usually held in December. He agreed to take over as Chairperson for the rest of the year.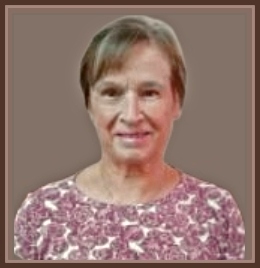 Lilith Seals
Vice-Chairperson: Lilith Seals.
Cell: 082 440 8625 
email: lseals@arms.co.za 

Lilith has been the hard-working secretary of the Association since 2013. Standing down from that post, she is more than qualified to be the vice-chairperson as she fully understands what the position requires. At the same time she is  also the Association Representative on the Ward 1 committee.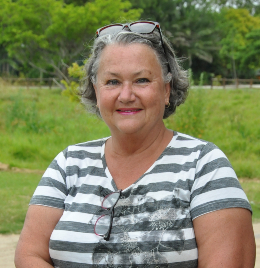 Tertia Rothman
Secretary, PR: Tertia Rothman. 
Cell: 082 046 0463
email: tertiar52@gmail.com
Tertia has been an active member of many activities in Sedgefield, and put herself forward for this post since she would like to be involved with some community activity. Her association with Masithandane already keeps her busy, but she assured the committee that she is bursting with ideas and will also take on the PR position, and look after the Facebook page.

Ed Freeman

Treasurer: Ed Freeman 
Landline: 044 3432613, Cell: 081 236 1113
email: freemash@telkomsa.net

Ed has been the Treasurer for the Association since 2015, and since nobody was suitable for this post has agreed to Act as Treasurer till the next AGM in December.
The rest of the Sedgefield Ratepayers Portfolios were allocated according to the interests of the individuals.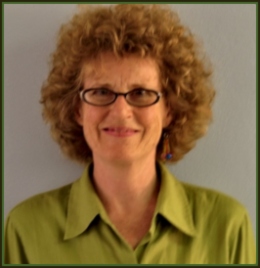 Marion Higgs

Environment and Tree Committee: Marion Higgs.
Landline: 044 343 2780 Cell: 082 698 1198 
email: agulhas3@telkomsa.net
Marion has held this post since 2018, and is eminently suited to handling these issues. Marion started the Cola Beach Conservancy and under her leadership it has progressed from strength to strength.

Terry Cockcroft
Water Affairs, Sanparks Liaison, Development & Infrastructure: Terry Cockcroft.
Landline: 044 343 2557  Cell: 062 693 6491
email: terrycoc@xsinet.co.za
Terry has long been a committee member holding various portfolios in the past 15 years. He has taken keen interest in Water affairs, and was instrumental in establishing the Advance Rain Warning gauges in the Swartvlei catchment area  – the source of Sedgefield's water supply. Our water comes mainly from the off-channel weir on the Karatara river, a tributary leading into Swartvlei. He also keeps an eye on the Waste Water Treatment Works, which are essential for the provision of this vital service to all residents in Sedgefield. The Knysna Municipality sends any controversial application for relaxation of building requirements and changes of use, to the Association, and he looks into these.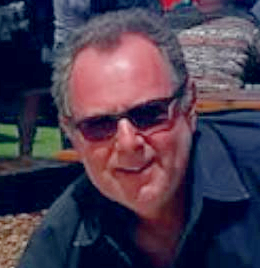 Water Affairs and Development: Cliff Elion.
Cell: 082 678 9900
email: cliffprop@gmail.com

Being new on the committee, Cliff has taken on the portfolio with Terry, to shadow him, and possibly take over this onerous position in due course. It is useful that Cliff is also a member of the Greater Knysna Business Forum.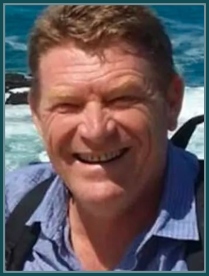 Jurgens Van Der Walt

Tourism, Membership and Job Creation: Jurgens van der Walt.
Landline: 044 343 1209 Cell: 082 559 2867
email: vanderwaltjurgens@gmail.com

Jurgens has taken a keen interest in the Tourism marketing for our Town, and is the ideal person to manage this portfolio. We all remember him running the Tourism office in 2017 – very successfully, and being overlooked when Wesgro took over in 2018. He is keen to expand our membership so that we truly represent our community.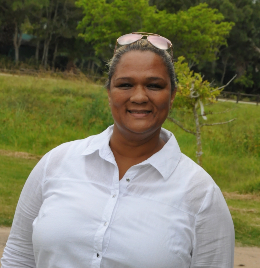 Nadia Hardnick
Smutsville and Sizemile affairs: Nadia Hardnick.
Cell: 073 200 9706
email: sedgefieldgarageadmin@telkomsa.net 

Nadia has handled this portfolio for the last 3 years. She works full time at the Shell Garage, and does not have much spare time. She does community work in Smutsville, mainly with the youth, but also with the Neighbourhood Watch. So we are lucky to have her input on what is going on in her community. It has been suggested that we get an additional person onto the committee to assist her.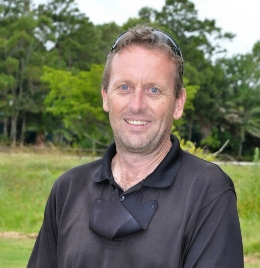 Michael Simon
Safety and Security and Disaster Management: Michael Simon. 
Cell: 082 566 8433
email: michaelsimon007@yahoo.com
Michael has handled this portfolio since 2017, and is part of the COP committee. Even if his work commitments means he can't make it to the monthly meeting, he is diligent in submitting a monthly report to the Ratepayers committee so we kept up-to date with all issues relevant to his portfolio. Michael has a full time job too.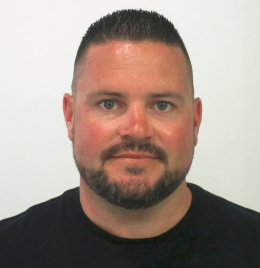 Devon Basson

Business matters: Devon Basson.
Cell: 082 882 2821
email: dcbasson88@gmail.com
Devon is new on the committee and will see that we are made aware of business issues that are vital for our village.

General email: sedgefield.ratepayers@gmail.com
Hope this gives Sedgefield Ratepayers and Residents Association members a good idea of who their committee is and realise that they cover many aspects of the lives of Sedgefield residents.
---
Created 02-05-2021