Search this Site
Rondevlei Learning Centre
Rondevlei Learning Centre
An unconventional school, ACTS at Rondevlei Learning Centre is a place of imaginative, loving and inspired teaching. The perceptive, intuitive and open-hearted teachers have attracted amazing helpers and tireless volunteers to support them. This has in turn, resulted in the creation of an unlimited space for a number of children to thrive, children who were not coping with the standardised mainstream government education system.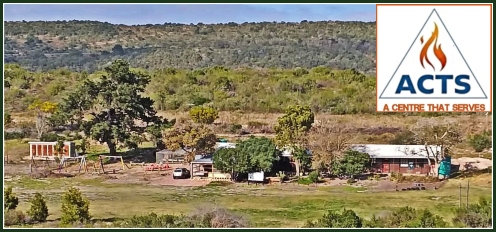 Rondevlei Learning Centre from the Cape Molerat Trail
Carol Van Zyl and Vinessa Van Rensburg used to help out at Smutsville Primêre School. One day after discussing the painfully slow progress they were making because of the limited time they had with the children, Carol said to Vinessa it wasn't enough; they needed to have their own centre where they could make a bigger and longer lasting impact. Seeing children struggling to learn, the pair were gripped with a determination to help them overcome difficulties that could otherwise negatively impact the rest of their lives.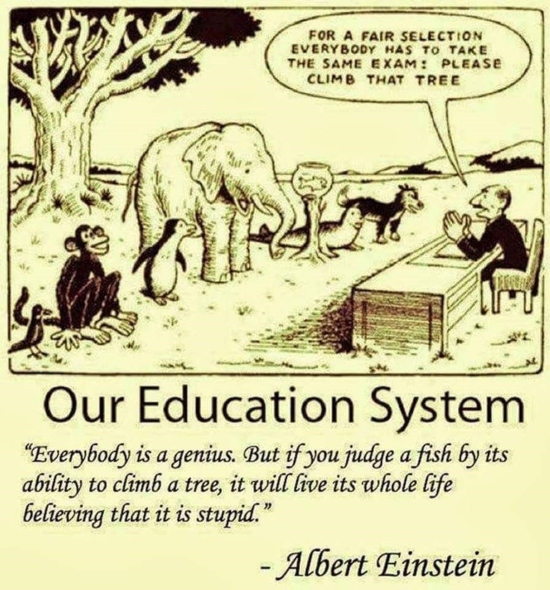 This cartoon epitomises why Rondevlei Learning Centre does what it does.
Within two weeks of discussing the opening of a centre, a synchronistic event took place. Ginny Viner introduced Carol to the neglected, rundown buildings at Rondevlei.
The property had been locked up and abandoned with government school equipment still in the classrooms.
The playground and garden areas were overgrown with weeds and long grass and full of mole holes and mounds.
A small government primary school had operated from there until 2015 when the Regional Department of Education closed it down
The Anglican Church owns the property so after various meetings with the Anglican Church parish and board, Carol and Vinessa were given the opportunity to re-establish the school as a learning centre.

Vinessa laughed as she recalled that the Church Board must have thought they were a bit crazy but nonetheless it showed willingness to give the crazy ladies a chance.
It gave them a long term lease that can be renewed. Little did the Board know a place of vision and innovation was about to be born – Rondevlei Learning Centre.
ACTS – "A Centre that Serves" is an off-shoot of the Wendy Immelman Trust that was initially created in acknowledgment of Carol's late mother who spent most of her life assisting people from all walks of life. 
Subsequently, Carol, following in her mother's footsteps, has worked with street children, young men coming out of prison, overseeing and assisting rural projects with a high AIDS incidence in KZN. These projects trained and mentored children/people, enabling them to create sustainable veggie gardens.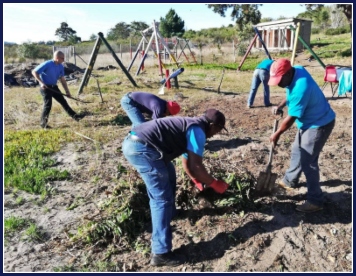 Helpers cleaning up the overgrown grounds
They also learned how to sew and ended up making school uniforms and soccer kit for the local area; establishing feeding schemes for crèches so that very young children that attended them could get all the nutritional support, essential at that age, for mind and body. 
Carol had all the experiential skills to bring to this new task and Vinessa had all her enthusiasm and own natural talents to support their vision.

As news got around, help began to pour in to the Rondevlei Learning Centre: Bright Berries, a local berry farm came to clear the alien vegetation and create firebreaks around the buildings.
Volunteers, along-side of Carol and Vinessa, dug out the overgrown beds and up-rooted the long grass around the building.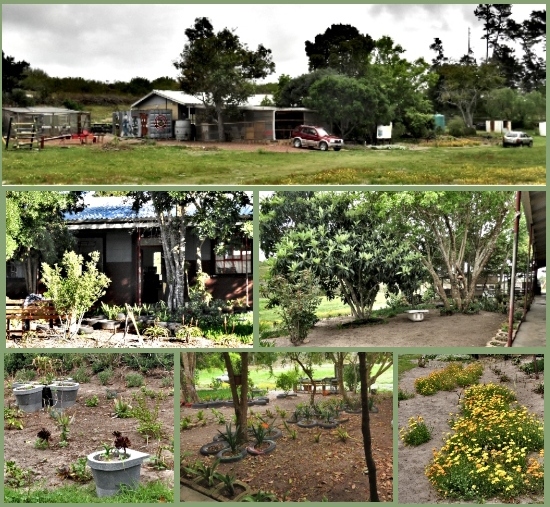 Growing a Garden
Plants were donated to pretty up the garden and tyres on biddum were used to create a veggie garden while keeping out the moles.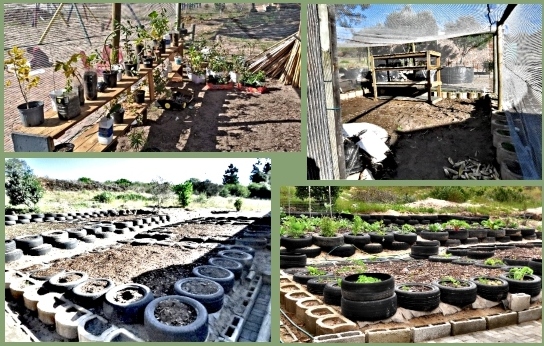 The Nursery and Vegetable Garden coming to life
People from Hope Church in George, helped to make the old playground equipment safe and colorful. Overseas supporters funded the sinking of a borehole and a pump. A USA Educational Group donated a container for storage.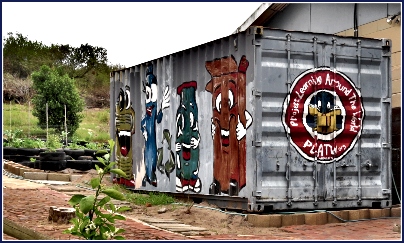 Storage Container donated by USA Educational Group
It took more than a year to obtain the keys for the main building but eventually, the rundown existing building was cleaned, fixed up where needed and freshly painted.
Staff from Wilderness Dunes Holiday Resort built steps up to the ablution block and assisted with re-erecting the nursery.
The unfortunate closing of the TSIBA College enabled the two gutsy women to buy desks, benches, stainless steel kitchen equipment, beds and mattresses, clothing cages, lockers and many other bits and pieces to further equip the centre. This was all paid for by funds raised while running a second hand clothing shop during 2018.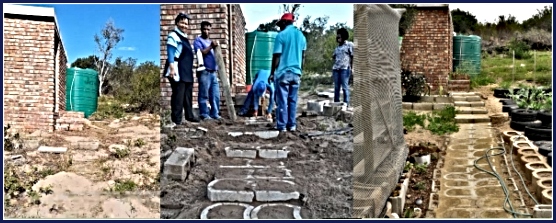 Wilderness Dunes Team building Steps to the Ablution Block & Market Garden
The centre still sells donations of clothing and house-hold items, that it cannot use, to raise much needed funds.

 The Rondevlei Learning Centre Curriculum
 Rondevlei Learning Centre is all about a "life skills curriculum" so these "pioneer" children ranging in ages from 7 to 16, that weren't making the grade at a conventional school are found to be blooming now, being immersed, in this new way of learning.
They are being taught that there are no limits to what they can be! Learning is made fun and in-between the day's busyness, the children are regularly hugged and cuddled. They are spiritually encouraged, counselled one on one and prayed with, whenever the need arises.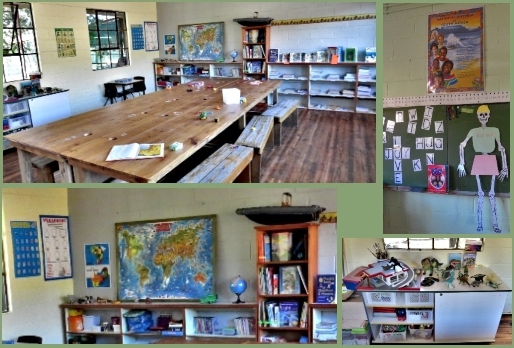 The bright and cheerful Indoor Classroom
They start their day being picked up and taken to the centre. Then it's time for a breakfast of nutritious E'pap.
After that, there are a few regular chores to be done such as sweeping the verandah and cleaning the washrooms. They receive pocket money for their chores which is written in their individual bank books.  Then its hygiene time – washing hands and faces, cleaning teeth, brushing hair!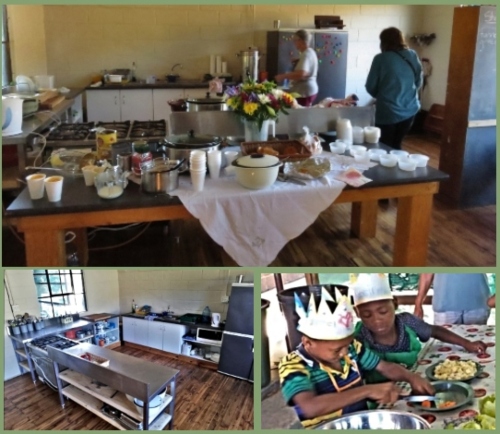 The Centre's Kitchen
The day is fluid and after the first part, every day is different. Regular classroom subjects are interspersed with a variety of activities. 
There can be one on one remedial reading, learning how to use a laptop, yoga classes, time for arts and crafts, dancing and singing, gardening and cooking lessons. The children contribute to lunch preparation peeling and chopping vegetables.
They go on nature walks, trips to the beach, boat rides, have visited Jukani Wildlife Sanctuary, hiked along the Cape Molerat Trail, visited a bird hide at Langvlei, paid a visit to a farm to meet the animals, including horses and have heard the story of Cody, the brave horse that survived the ordeal of the June 2017 wildfires.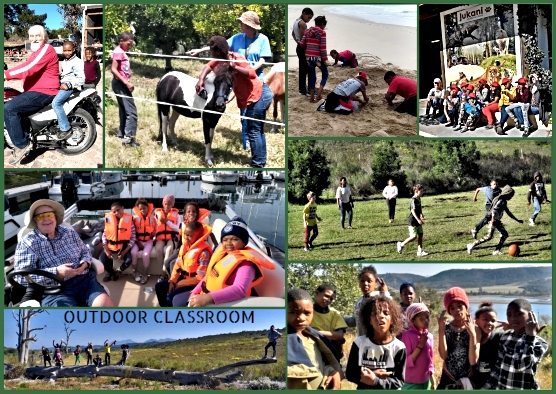 Volunteers regularly arrive at Rondevlei Learning Centre to spoil and surprise the children.  They play games, read books, paint, craft, sing, dance, play soccer and table tennis with them. The children have even been given motorbike rides around the Rondevlei Learning Centre field.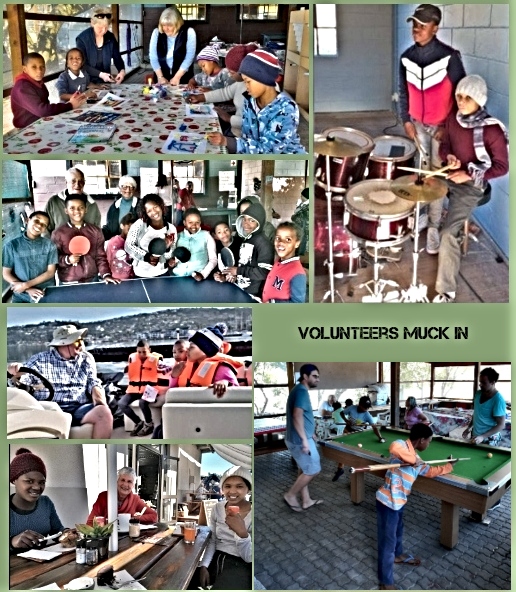 These committed volunteers are passionate about the difference they are making in the lives of these young people and without them the Rondevlei Learning Centre could not be the success it is. 


Friends and Volunteers who pitched in to do work for the Centre on Mandela Day
Growing the Rondevlei Learning Centre
A hostel was planned from the very start and two classrooms are currently being renovated into a boys and girls dormitory.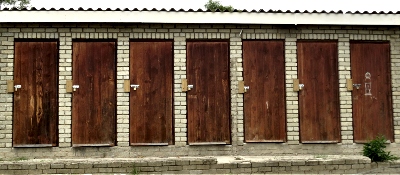 Old long-drop toilets repurposed as Storage Units
This will reduce the burden of daily transport but more importantly it will allow the centre to grow as the number of students is currently limited to the number of children that can fit in to each lady's car.
The Rondevlei Learning Centre has all the beds and bedding it needs for two dormitories.
The old long-drop toilets have been filled in and have been re-purposed as storage units. The toilets themselves have been creatively used as funky plant containers in the garden. 


Freeing up space at the west end of the main building has meant that this area can be converted into a reasonably sized flat for Carol as she will be the House Mother over-nighting at the centre during the week and keeping an eye on the children in the dormitories.
This will allow the children to be picked from their homes on Monday to stay at the centre until they are taken home on Friday afternoon.  This means that during the week, they have nature right on their door- step, a safe, peaceful, outdoor place where they can play together freely outside, after their regular school time, while being inconspicuously monitored. For many of these children it is a truly secure environment that will allow them to have the kind of care-free childhood every child under the sun,  has a right to.

The dream is not yet complete and it does not end there.  Once the Rondevlei Learning Centre is up and running smoothly and has proven what is possible, the ladies' vision is to engage with other NGO's and start more such schools all over the country.
SOURCE INFORMATION
Vinessa Van Rensburg
ACTS -Rondevlei Learning Centre on Facebook for many of the Photos.
For those who would like to contribute to this work as volunteers or financially, the contact details are as follows:
Vinessa: Cell: 084 443 2872      info@acentrethatserves.co.za
Carol: Cell: 072 892 4513          carol@acentrethatserves.co.za

Bank Details: 
Account name:  Wendy Immelmann Charitable Trust
Accepted name:  ACTS         Bank:  First National Bank
Acc No:  6220 5550 834        EFT Code:  250 655
Branch:   George, 99 York St  Branch           Code:  210 114    Swift Code:   FIRNZAJJ
Debit Order Form (if you'd like to contribute monthly)