Lilith Seals

a small powerhouse for Sedgefield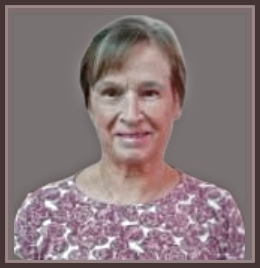 Lilith Seals 2020
Sedgefield Ratepayers Executive Committee has a valuable asset in their secretary, Lilith Seals who's held the position for several years now. She is enthusiastic and committed to the role of the Ratepayers Association being a recognised and proven vehicle to engage with our municipal authorities and other officials concerning infrastructure, maintenance and developments relating to Sedgefield, Smutsville and Sizimile and to hold them accountable for responsible governance and service delivery.
She's a small powerhouse, quietly getting things done. At 84 years old, she's still a 'pro' at organising meetings and arranging venues, taking minutes and writing letters, and attending many public and ward meetings to stay abreast of matters relating to or affecting the Sedgefield /Smutsville community.
Lilith's mother, Dr. Nellie Downes, was actively involved in village affairs from the time the family came to live here and was elected to be the town's first mayor. Therefore, her daughter, Lilith has a long history with the village that goes back 70 years to 1950 when they all first came on holiday here and fell in love with Sedgefield.
Before Lilith Emslie became Lilith Seals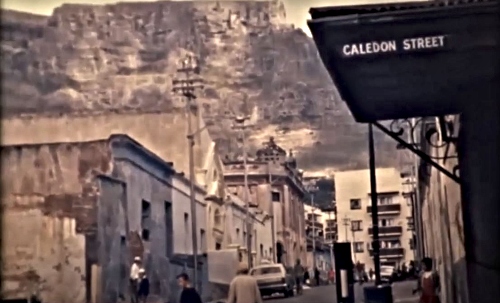 Caledon Street, District 6
Lilith and her twin sister, Joan born in 1936 started their lives in District Six in Cape Town. In those days it was common practice for babies to be delivered at home attended by a midwife. Initially the Peninsula Maternity Home on Caledon Street in District 6 came about in 1921 to train midwives. By 1930 it contained 38 beds and because their mother, Dr. Nellie was a resident doctor at the hospital, the twins were delivered there. 
The family moved to Kimberley when their father, Cyril Emslie was transferred to be Chief Engineer of the S.A. Railways' main workshops. A brother, Robin was born there in 1940 and shortly after that, Cyril went off to fight in WWII. Not long after he returned the couple got divorced. However, virtually all the children's schooling was done in Kimberley as Nellie married Ivon Euston-Brown, a dentist in Kimberley in 1946 and he added 2 children of his own to Nellie's family.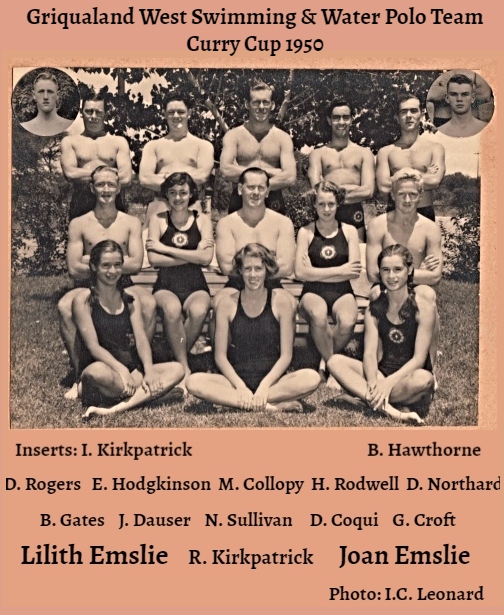 At Kimberley High School both girls were accomplished swimmers in the Griqualand West Swimming and Waterpolo Team. In 1950, when they were in Standard 8, the family came on a holiday to Sedgefield. What facilities existed were meagre and primitive. All the roads were dirt and there was no electricity and only well/borehole water.
Nevertheless, the seaside village quickly became their regular holiday place. They loved the bi-annual trek each year – in July and December, having unrestricted access to marvelous beaches and meeting up with friends to whole-heartedly enjoy carefree leisure time, unmonitored freedom to soak up fun in the sun and surf, creating their own healthy outdoor entertainment.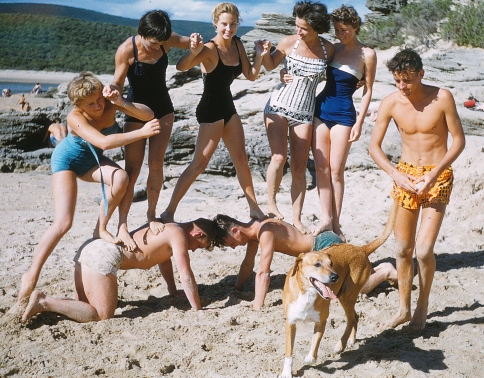 Unknown, Lilith Emslie, Lilith Bond, Joan Emslie, Marion Streeter, * Ken Symonds and Max Chappel * kneeling, Chris Callaghan & Rusty.
Those youthful gatherings with other families who had cottages in Sedgefield created friendships that remain to this day, even though they are scattered all over the world.  Swimming was always the main activity and surging in and out of the mouth with the tide was a great part of the attraction.
Their mother invested in numerous plots of land and a stand along the lagoon off Kingfisher Drive near the river mouth had two homes built on it in 1967. The twins were to  inherit that property.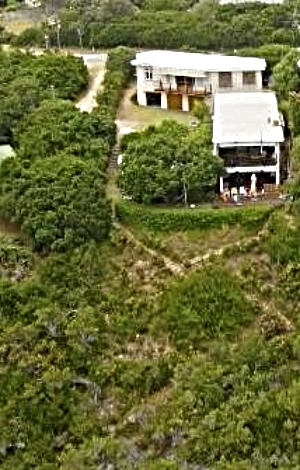 The Twin's houses on Kingfisher Drive overlooking the Swartvlei Estuary
In 1953, the Euston-Brown family made Sedgefield their permanent home as the sisters and stepbrother, Peter went off to UCT together, Lilith to get her BSc and Honours degree so she could teach Mathematics and Chemistry, Joan to do Architectural Design.  Joan went on to marry an architect and worked with him in the same business. She later specialised in accessibility because of an unfortunate family accident.
After finishing her degrees at the end of 1957, Lilith  worked in the UCT Laboratory affiliated to Groote Schuur for a few months before flying overseas to work in the pathology laboratory at the Royal Free Hospital in London. In 1961, she married her husband, Roger Billing an accountant with Cooper Brothers. She had already met him years earlier at school in Kimberley.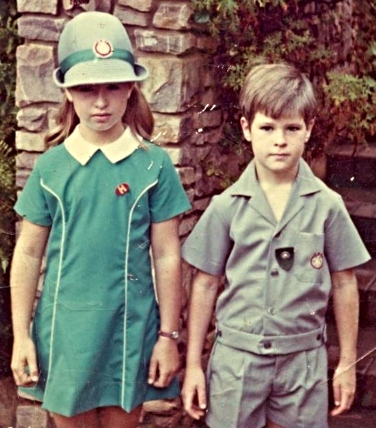 Alison and Ian - 1974
Their daughter Alison was born in 1963 and shortly after that, Roger was transferred to Lusaka in Zambia where their son, Ian was born in 1965. Roger was then moved to Durban to open an office for his company there.
Lilith opportunely taught mathematics at Kloof High School across the road from their house for a term and after that got a job at the prestigious St Mary's Diocesan School for Girls.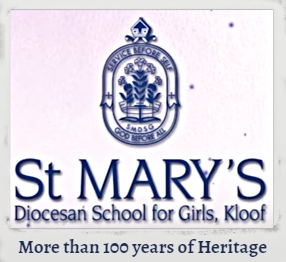 She also decided to pursue an interest of hers and initially, like her mother, learned to fly as a hobby. She was a competent pilot but unlike most pilots who preferred the practical part of flying she loved the theory aspects of it and passed all the required exams easily.
When the family moved again, this time to Johannesburg, Lilith signed up to fly at Grand Central in Midrand where PLACO (Pretoria Light Airplane Company) paid for her to obtain her instructor's rating. She then applied at SAA to be a simulator flight instructor and having achieved Grade 1 instructor status, was able to do all their simulator training.
Stringent requirements compelled pilots to do training every 6 months so 2-3 times a week for a couple of hours Lilith was regularly engaged in training. She had a live-in maid for the family and could work flexi-time according to her training schedules. Sadly Lilith's husband died in 1980 of a heart condition at the young age of 45. Alison and Ian were 16 and 14, respectively at the time.

Another beginning for Lilith Seals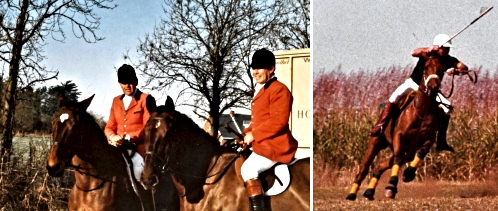 Earle (on the rhs) going out on the hunt & playing Polocrosse
At Grand Central, Lilith met her second husband, Earle Seals when teaching him to fly. As a mechanical engineer at Frank Pepper Mechanical Services it was more efficient to hire a plane to fly to site meetings in remote places than travel by car. He later flew full time as the pilot, on a King Air 200 to provide such a service for business people. Earle also rode horses on a regular basis, played polocrosse and was made Joint Master of the Rand Hunt Club in Inanda, in Johannesburg in 1987. Lilith Billing became Lilith Seals when she married Earle in 1988.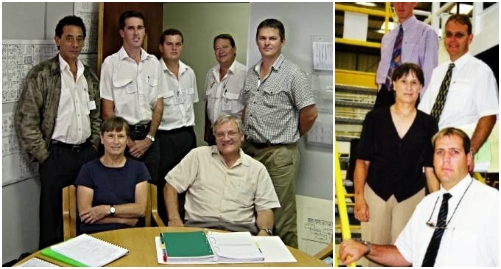 Lilith with pilots doing simulator training for Boeing 747s and 727s.
In 1991 Luxavia employed Lilith Seals to fly their Johannesburg/Luxembourg route also aware she could do all their simulator flight training for them. When they closed down in 1994, Lilith went to fly B747s for Air Mauritius and then did simulator training for Comair on B727s in the UK. 

Lilith Seals enjoys a rare Adventure
In 2001, Lilith Seals could not refuse when she was asked to participate in a rare adventure.  Off she went with Denise Hellmann (aka Vippy) to retrieve a gift from her husband, waiting for her in the USA. It was a Beachcraft Bonanza BE 36, a small single-engine aircraft, that had to be flown back to Lanseria Airport, its' new home in South Africa. Lilith had been Denise's flight instructor and Denise did not yet have enough flight hours to undertake such a long journey alone.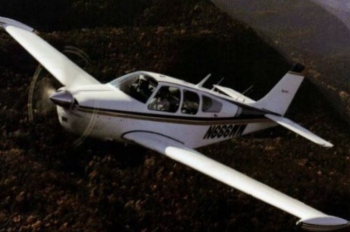 Beechcraft Bonanza Single-engine Aeroplane
The two aviators, Denise (62) and Lilith (65) arrived in Witchita, Kansas on Wednesday afternoon 5 September for three days of flight training. This entailed instruction on the plane's instrumentation and operation and then practical testing of the plane's capabilities. They departed on Sunday 9 September for Bangor, Maine, where the plane was modified and four of the six seats were removed to make space for additional fuel tanks to ensure the small plane had enough fuel to cross the Atlantic and the other long flights envisioned for the journey.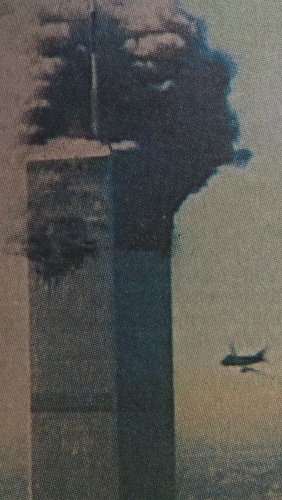 9/11 Terrorist attack on Twin Towers
They had planned for an eight-leg journey of short and long flights of five and nine hours each, but the 9/11 terror attacks on the Twin Towers of the World Trade Centre in New York and the Pentagon, US Department of Defense in Washington DC disrupted their plans. All air traffic was immediately grounded by the US government.
Furthermore, when it was uncovered there were links between the attacks and the Florida branch of the same flight school where the women had unfortunately done their training in Kansas, the authorities told them they could not leave: firstly because of a possible connection and secondly, their little plane could just whip over the border with it being entirely possible for the hijackers to hide behind two women.
They were arbitrarily grounded for seven days before being cleared to fly to St John's, Newfoundland on Sunday 16 September. It was their last stop before crossing the Atlantic and the threat of Hurricane Felix delayed their  take-off yet another day.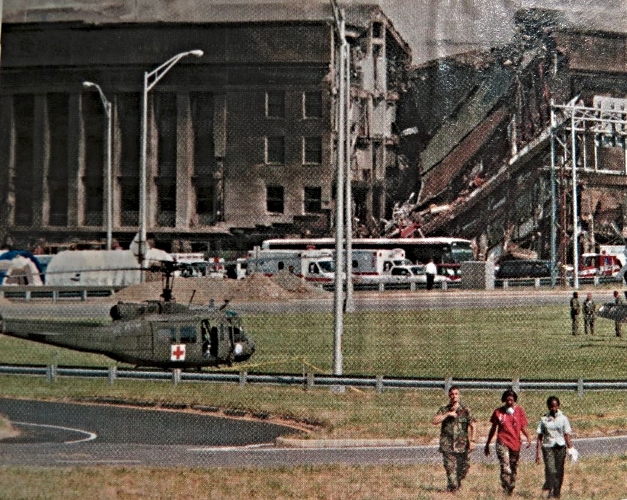 Simultaneous Attack on the Pentagon
The following morning, Tuesday 18 September the two aviators departed early on an 8 eight-hour flight to Santa Maria in the Azores, wearing large and cumbersome survival kits. This was compulsory flying a single-engine aircraft where in an emergency there would be no time to change into wetsuits and one could not survive in that freezing water longer than 30 seconds.
They rested over for 2 nights in Tenerife, before tackling the longest leg of their journey through Accra, Ghana, and over the Sahara desert. They landed in Ondangwa, Namibia on Saturday, and flew into their final destination at Lanseria Airport on Sunday 23 September around 4pm.
Family and friends of these "grannies" were at the airport delighted to welcome the intrepid adventurers home after they'd had to contend with numerous unexpected delays because of US terror attacks, fuel shortages and a hurricane. It was a happy celebration with bottles of champagne and snacks.
Lilith reveled in the unique experience of the duo flying this epic distance in a small single-engine aircraft and said afterwards, she thought swimming the Midmar Mile as she was due to do in February 2002 could prove more challenging for her. Denise's husband was relieved and very happy to have his wife back in one piece after the traumatic circumstances surrounding their adventure.
Subsequently, Vippy had an accident while flying with friends in Tanzania forgetting to raise the landing gear on take-off so that it grazed the near-by mountain-side. Luckily no-one was seriously injured but the light plane was damaged enough to have to be written off. 

Lilith with instructor, Louis Nel / Lilith's first solo flight
In 2002 this already accomplished aviator decided to try something new. Lilith learned to fly a helicopter just for the fun of it.  Her instructor at Grand Central Airport in Johannesburg was Louis Nel. Of course, she got her private pilot license but was too busy flying planes for a living to do more than that!
Lilith Seals finishes her Working Life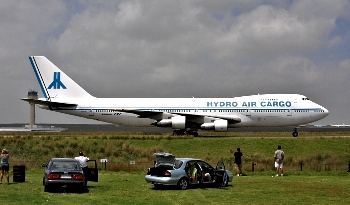 Hydro Air Cargo to Ostend, Belgium
In 2003, Lilith was flying Hydro Air Cargo to Ostend in Belgium. Shortly after that on 29 November, the company ceased operations after their only aircraft was destroyed in a landing accident at Lagos Airport, Nigeria. Hydro Air Cargo's Boeing 747 freighter ZS-OOS was operating on a cargo flight from Brussels (BRU) to Johannesburg (JNB) with an intermediate stop at Lagos (LOS). It was mistakenly directed by the Air Control Tower to land on a damaged runway.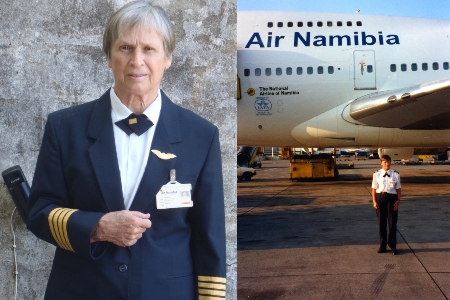 Lilith flying for Air Namibia
Lilith finished off working for Air Namibia, flying their planes and then was Head of Training and Standards until retiring to Sedgefield with Earle in 2007. She still writes and updates flight training manuals and does related ground training for pilots, mostly to do with commercial flying, when asked. 

Lilith Seals and Her Adult Children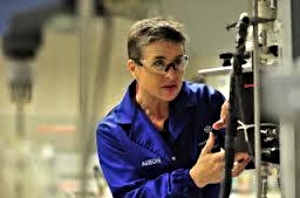 Alison at work 2013
In some respects both of Lilith Seal's children have followed in her footsteps with their own careers.  
Her daughter, Alison went to study Chemical Engineering at UCT and specialized in Industrial Crystallization and Water Treatment. She has gone on become Professor and Dean of EBE – The Faculty of Engineering & the Built Environment at the University of Cape Town.
Ian qualified as a pilot also mastering and participating in dare-devil acrobatic flying before moving to New Zealand to fly for AirWork, a freight company. 


Ian performing some acrobatic flying stunts and with his wife, Jean
All of Nellie's children inherited property in Sedgefield and many family members continue to visit Sedgefield. For some it is their holiday home.  Two properties are rented out as holiday accommodation when not in use.

Lilith Seals' Twin and other Members of her Family

Lilith with Alison and Ian at Ari's party / Angela, Ari and Joan on Swartvlei Beach
Lilith Seals has had a close relationship with her twin, Joan and her family, all her life. Joan's son, Ari Seirlis had a serious accident on a water slide at age 24 that left him a quadriplegic. He finished his working life working for Qasa, the QuadPara Association of South Africa where he was a very effective CEO for many years until he retired.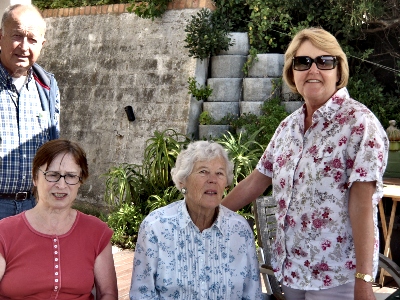 Robin(brother) Joan (sister) Gill Euston-Brown (married to Mike the eldest step-brother) and Pixie (Robin's wife) photo 2013
His accident motivated Joan to become a specialist of 'Universal Design' so all of the facilities of the twins' homes here are wheel-chair friendly. Unfortunately in 2015, Joan died at the age of 79 from bladder cancer. Not a day goes by that Lilith doesn't think of her.
Joan's daughter, Angela has become a successful graphic designer in Durban creating her own company, Obbligata that makes contemporary furniture, planters and accessories for work places and public areas. 
Lilith's brother, Robin is married to Pixie and they have a small farm at Rondevlei, and initially, from 2005, did protea farming there. 
Sedgefield Lagoon View at Kingfisher Drive Stand
Post Note. A number of Sedgefield residents hail from Kimberley. Gerry Stavros and the Emslie twins (for example) went to the same school. There were only few years between them.
References 
Grateful thanks to Lilith Seals for her stories and photos
My 9/11 Scrapbook pages of commentary and newspaper cuttings
District 6 Museum, Cape Town - Photo of Caledon Street
News 24.com and IOL.co.za for details of the "Adventure Story"
https://aviation-safety.net/database/record.php?id=20031129-3 (Hydro Air Cargo)


---