Growing up in Sedgefield

Briony recalls friends and school years
Growing up in Sedgefield at Lake Pleasant in the late 1960s and 70s, my childhood memories must include the school, Sedgefield Primary. At that time, it was a prefab building consisting of two rooms. Mrs Barnard taught Sub A, B, and standards 1 and 2, and "Sir" Terblanche taught Standards 3, 4 and 5.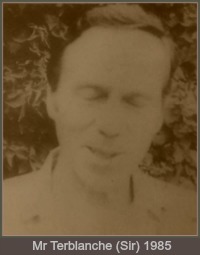 Initially visitors were duly impressed by the titled teacher. Little did they know that "Meneer" translates as "Sir" and when another male teacher joined the teaching staff, one had to differentiate between the two gentlemen and hence the "Sir" Terblanche. (Tragedy struck the Terblanches when their youngest daughter was killed in car crash near the George Mall in September 2009)

There is a certain irony in living where I do now in that my life has literally come full circle. Stefanie and Richard Kotze, who were at Sedgefield Primary and subsequently at York High School with me, lived at Broughton house on the Ruigtevlei road. Their late father, Jan, worked for Thesens' plantations.
Some years after I left York High, I heard that their mother had remarried but it was only once Martin and I had moved into Glasogie street that I realised that Iris Kotze and her second husband, Oscar, lived around the corner in Flamingo Avenue. (late husband - died 2010) Iris now lives in Sedgemeer Park.
I recall the Doubell Family. Growing up in Sedgefield, they had been a part of mine and my sister's life during primary and high school. They lived in the A-frame in Glasogie street. This was one of the first houses in the area - built in 1972.
Many of you will know to whom I am referring when I mention Kings Glen Plant Nursery next to the Scarab market – that belongs to Charmaine Bauer nee Doubell. There is still a nursery there today. (2022)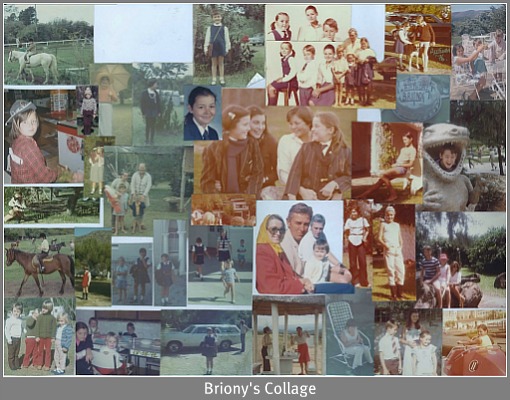 David and Taffy Shearing are also familiar faces in Sedgefield. David was former chairman of the ARP & P (now SAARP). Both David and Taffy were authorities on the Boer War. Whilst I was growing up in Sedgefield, their daughter, Eleanor was one of my dearest friends at Holy Cross Convent in George in the mid-70s.
At that time, her parents were farming in Beaufort West and had no inkling that they would eventually settle in Sedgefield. However, approximately 10 years ago they moved to a retirement centre at Mossel Bay.
Tokkie Killian (nee Botha) of the Post Office was at Sedge Primary with me along with Mark Kerr, whose parents owned Stop n Stay and Henry Hockley whose parents owned Sedgefield Caravan Park. Growing up, I remember that Elsa Van Der Westhuizen's mother drove the school bus, collecting children from various stops in Karatara & Ruigtevlei.
Lake Pleasant turnoff was the final stop before the bus reached the school. The Van Der Westhuizens lived on a farm on the Knysna side of Groenvlei where the famed and most photographed white stinkwood tree flourished. The drought 2008-9 has taken its toll of it it is still standing. This land was eventually sold to Nature Conservation.
And then, of course, there was Kim Highnson, whose parents had the house with the most perfect view – most of you will know this house as the fortress at the end of the Cloud 9 road. In those days it was a very unpretentious white clapboard house built originally, for the Watneys.
What I recall growing up in Sedgefield and attending school here there was an abundance of gum trees. Most streets were lined with tall gum trees and the one that I remember most clearly was Pelican Avenue – a dirt road lined with gum trees from the school to where Tiffany's is now.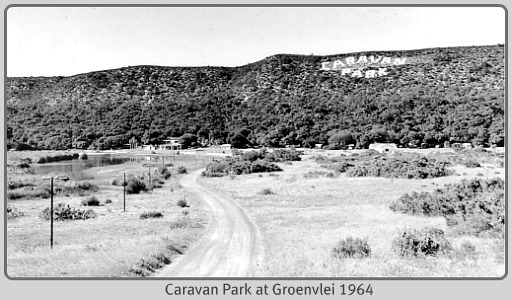 Being self-sufficient Growing up in Sedgefield
Growing up in Sedgefield at Lake Pleasant I'm reminded that the park was totally self-sufficient in the late Sixties and early Seventies. We had a generator on the property that supplied our own electricity and Lake Pleasant had its own reservoir filled by pumping underground water which gave us water. Our own self-service shop was established by my maternal grandfather when he bought the land and established the caravan park in 1960.
To stock the self-service shop was another story. There was no Makro or Pick n Pay in the area. One had to drive to Port Elizabeth through the passes to get provisions once every six to eight weeks. The shop was indeed large. It was one of those shops where you could buy literally anything – a shopper's delight and a stock-taker's nightmare.
The shop was the hub of all activities and we children literally grew up there. Up until 1989 when the shop was subdivided into a reception lounge and small shop, the smoking bar area was where my parents worked and we children played.
The flap-up window of the shop was what we called the front counter, also known as the sweetie counter - jars and jars of four-for-a-cent teeth crackers were displayed on racks of shelving.
The front counter also housed the bread, delivered daily from the Tsitsikamma bakery.
At one stage, in the mid-70s, one of the horses thought he was into a very good thing indeed in that he had learned to walk into people's caravan tents and help himself to whatever food was lying on their tables. He had also learnt to walk onto the stoep, stretch over the counter and help himself to a loaf of bread!
One of the most horrible things we had to do as children growing up in the shop,  was cut and wrap "Loogtwak"! (chewing tobacco, for those who luckily have never experienced it before.) We would generally sell a lot of it at "fortnight" when, as Thesens paid their workers bi-weekly, they'd all come to the shop to buy their provisions.

My parents used to serve take-away foods along with sit-down lunches in the '60s and '70s. What later became the bar area was then a dining area and the area along the perimeter was the games area, dominated by three table tennis tables.
In season time this was a hive of activity. Out of season, my parents used to serve Sunday lunches that were extremely good value for money - soup, then choice of roast with vegetables and dessert. As the only other establishment that served Sunday lunches was the Lake Pleasant Hotel owned by the Vadas family, this venue became extremely popular and people would travel out from George and Knysna to have lunch here.
Growing up in Sedgefield in the mid to late '70s, my best thing was to experiment with desserts for Sunday lunches and generally my yardstick was, the boozier the better! It certainly gave me a perverse thrill when, on an occasion or two, I spotted a high school teacher of mine who'd had double helpings of my dessert looking somewhat the worse for wear!
The majority of my growing up school years were spent in boarding school in George. York High School in the mid-70s was a boarding school with one weekend off a month. One was allowed out on a Sunday after church and this was my absolute best time. I remember trying to cram a weekend into the hours between 11am and 6pm from horse riding, to making desserts, to having a sauna, to playing squash.
Then poor dad would climb into the station wagon and drive furiously to get back to the school hostel before 6 pm. In those days, there weren't speed cameras but Kaaimans wasn't what it is now either and there was certainly some pretty hair-raising moments.
Some other growing up, nerve racking moments were experienced in my father's bakkie. In the '70s this was the Lidstone family "carry all" in times of emergency. Not only did it transport sick or injured pets to the vet in Knysna, it also transported me, aged eight, when I swallowed a fishbone that stuck in my throat.
The bakkie must have been capable of doing 120 kilometres an hour then, I'm sure, because as we literally "hit" the white bridge we flew over a bump in the road which, I'm happy to say, dislodged the bone and that bump for ever after became known to the family as "Briony's fishbone hump".
The other occasion on which the bakkie transported me to Knysna casualty was when, at 14, my squash partner's racket had an untimely meeting with my right eye. My father wasn't too concerned about how much blood was coming out of me but rather how much blood I left on the squash court floor.
Those of you who have known my father over the years will know that the squash court, the bakkie, the boxer dogs and my mother have all been prized possessions in my father's life – but I'm not quite sure of the order of importance.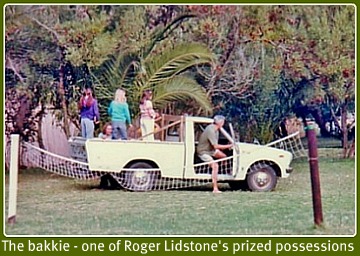 Speaking of building the squash court, my father managed to get all of his workers to work all of the time which in this part of the world is quite an achievement. How did he do it? Quite simply, he said: "Sien daardie hoe vensters? Dis 'n tronk hierdie en as julle nie werk toe kom nie gaan julle hierin beland". (translation: do you see those high windows? This is going to be a jail and if you don't come to work, you might end up in it"… probably not very politically correct at all!)
I have to refer to the bakkie again as it was such an integral part of growing up  in Sedgefield at Lake Pleasant. Not only did it do "the dirt round" in season time (collecting campers rubbish) it also served to transport Father Christmas on the odd occasion as well as beauty pageant winners, pregnant women in labour and the more mundane daily chores.
Growing in Sedgefield at Lake Pleasant, we all learnt to drive at an early age - the bakkie had an automatic transmission and the grounds were huge. On one occasion, my sister, aged eight, took the bakkie to the top of the road junction with the N2. She sat on a pile of cushions so that she could see over the steering wheel. As she came back down the road, a police van came towards her – she ducked.....and all the policeman saw was a driverless bakkie coming towards him. Luckily the aforementioned policeman was a friend of the family and no harm came of it. (I recall he admonished dad to restrict his children's driving to his own grounds…!)
My last comment with regard to the bakkie is this: I have the somewhat dubious distinction of really putting my foot in it – by reversing my father's bakkie into my mother's Mercedes when I was 16. My mother to this day says I have no feeling in my feet (this has to do with the way I drive my car and not with the way I teach aerobics). Be careful when you see me sitting behind the steering wheel and the four wheels are moving. It's probably best to give me a wide berth!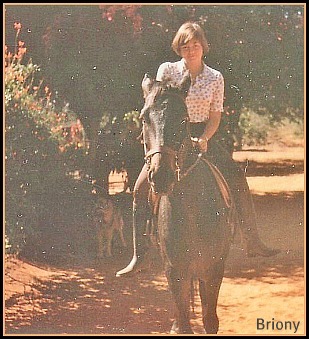 Throughout the year, "the park", as we fondly refer to it, was an idyllic retreat – some of my best memories growing up are of Saturday Braais with the family in the garden next door.
Other childhood memories are of the most incredible horse trails – from deep into the nature reserve to way up in to Thesens' Plantations to my ultimate experience: galloping madly from Platbank to the mouth and back again.
The quietness of the year was balanced by the business of season time where, as a teenager, one met the same friends every year and all activities centred around Lake Pleasant – from games and activities to competitions and pageants. From dances and parties to clandestine gatherings at the "White Swan" pub down the road at the Lake Pleasant Hotel (now Lake Pleasant Living). The late Malcolm Fraser who was Dad's big squash buddy and lifelong friend (Fraser Street is named after him) played Father Xmas at the resort for 13 years!
These days the Lidstones still own the land and Lake Pleasant Holiday Resort but the building that was the shop was converted into a restaurant in 1998. It has housed a number of tenants over the years.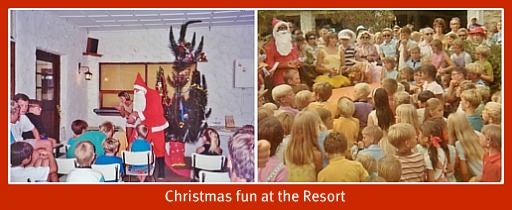 When one is young and growing up, one seeks the anonymity of the big city. As one gets older, one hankers after the recognition of a small community. Looking back I see I was privileged to grow up in Sedgefield. Our village and surrounding community is improving with age like a fine red wine.
When my brother, sister and I were growing up in Sedgefield, we used to make huge pinup posters for our rooms: "Sedgefield is living.... if you're over 93" Now that I am fully into "early" middle age, I prefer to think of it as "Sedgefield is living......if you're over 39!"

The Greenmere Studio
Today I run my own business from home. It started off as "Sedge Aerobics and Personal Training" Some of my clients have been training with me for more than 10 years. I changed the name in 2003 when we enlarged the studio and changed the nature of the business to small group training.
I took my studio's name from the original name of the land on which Lake Pleasant Holiday Resort now stands, Greenmere Farm. Owned by Mrs Hooper previously, it was bought by my maternal grandfather, Pat Hennessy, in 1960.
At Greenmere Studio I also conduct Tai Chi classes and will be running Nia dance classes as from November 2011. Nia is movement therapy, a fusion of tai chi, tai kwan do, jazz, modern and others where we learn how the joy and energy of moving our bodies can help us to re-connect with ourselves and restore vitality.
Besides the above, I offer massage and hydrotherapy treatments from " the cottage" at Lake Pleasant Chalets.
For more information about all and other activities such as "Ageless Grace", personalised gym programs etc. contact Briony on Tel: 044-343 2327 during office hours, Cell: 084-487 7140 or by email: thegreenmerestudio@gmail.com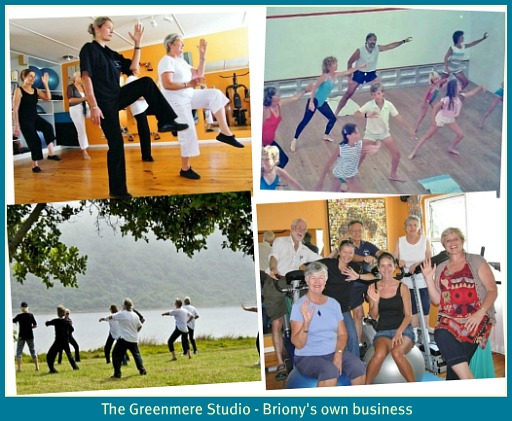 Credits for photos above belong to Bob Hopkins (Tai Chi in the studio) and Luana Laubscher for (Tai Chi at the water's edge)

To read more about Briony's childhood recollections go to Village Life.
---