Margate
 Our Sedgefield dream come true!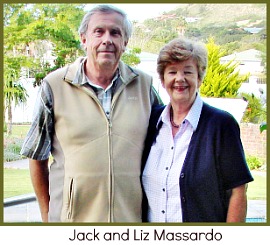 Liz Massardo tells the story about MARGATE!
At some point in time, our house had belonged to the Gates. Mrs Gates' name was Margaret, hence the name Margate.
Originally however, the house was called "The Cabin" and we have a painting done by the late Reedon Rodway who was an accomplished local artist.
First built in the '50's, we were told by some Sedgefield old-timers, that at one time part of "the cabin" had been a tearoom!
The Search
Long before we knew what the future had in store for us, we lived in Cape Town and my parents lived in PE.
It was way back in the late 70's and we had two young sons who were always keen and excited to see their grandparents.
My parents visited us for the Christmas holidays in Cape Town and we escaped the June winters in Cape Town to visit them.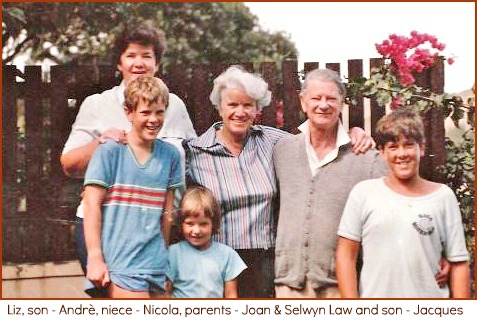 That was not enough so the search was on for a suitable Easter holiday destination more or less halfway between Cape Town and PE.

We had only ever driven through Sedgefield – never stopping to explore as we were keen to get to the family!
We knew we were in Sedge when we passed the famous house with the concrete horse wall.
The village was very small then, with just a few shops, a caravan park, Shell garage, Post office and Municipal offices.
My sister had stayed at Placid Waters for a short holiday and she told us of the unspoilt beauty of Sedgefield – one of South Africa's best kept secrets.

So the two families booked themselves cottages at Placid Waters for the Easter holidays.
We brought our sailing dingy with us packed full of groceries as we did not want to waste time driving to George or Kynsna to do our household shopping!
There were a few cafes in Sedge but they were expensive places to buy grocery items.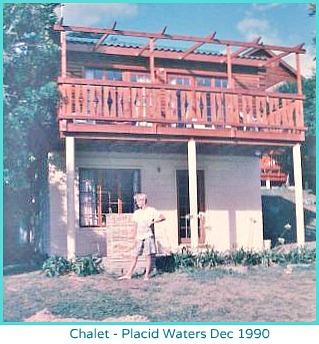 Dream  Holidays for families
In those days there were very few permanent residents in Sedgefield so we often had the lagoon and beach to ourselves. Ken and Wynne Humphries would walk past Placid Waters every afternoon en route to the lagoon where they would swim with their dogs for an hour.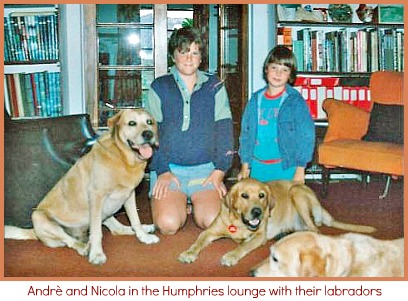 We became very good friends and every Easter no sooner had we arrived at Placid Waters, our sons would rush over to visit them.
The Humphries used to breed Labradors and the puppies were a great attraction for the children.
Wynne and Ken became our Sedgefield family because of the hospitality and friendship they generously extended to us. The first night in Sedgefield they always prepared supper for us to eat with them in their quaint little cottage called Sante Fe, just a few houses away from us.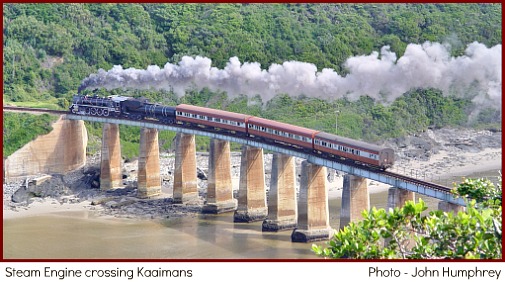 Another highlight of the holiday was to wake up early and drive to George station by 7am to board the Outeniqua Choo Tjoe to Knysna.
The train journey took us through unparalleled breathtakingly beautiful scenery between George and Knysna.
The train stopped in Knysna for 1 hour. It was just enough time to dash up to the Main Road, to order take-away hamburgers and pancakes to eat on the train as it made its return journey to George.
We all loved the unspoiled paradise of Sedgefield with its birds and gorgeous scenery.
In the evenings we often walked along Kingfisher Drive down to the jetty and enjoyed the magnificent sunsets from the wooden benches at the water's edge.
There was one bench situated very close to a house called Margate.
We hoped that one day we might be lucky enough to be able to afford a holiday house like Margate.
Our Own Holiday Home
To cut a long story short – Lady Luck smiled on us and in 1992, Margate came up for sale. Although at first, our offer was refused, a month later we received a call saying the owners had changed their minds and the house was ours!
After we had bought it we did some minor additions and alterations and were amused to hear that the locals had nicknamed it Buckingham Palace mainly because of the arched entrances at the front!

In March 2003 Sedgefield suffered heavy flooding. We were not there to see it but our good friend Wynne was most anxious about our house. She phoned the police station right next door and spoke to the policeman on duty.
She asked him to please see if the house next door was okay and not affected by the lagoon breaking its banks in some places. The policeman responded, "Madam, I'm not going anywhere. I'm standing on my desk surrounded by water!"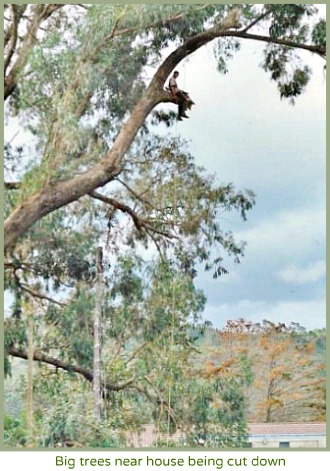 Really alarmed now, Wynne phoned a friend to go and have a look at our house. They couldn't get to it but from the tall dune in Cormorant street, the house could be seen with water all around it but not actually reaching it. 
It appeared that the house was on a high point – an island in a lake of water! It got that close  it was lapping at our garage door but never entered it. We were so lucky!
We used Margate as a holiday home until we retired in 2006. We decided that Sedgefield would be the ideal place to retire to and we set about designing our dream retirement home ourselves.

The new Margate had to be big enough to accommodate the rest of our family for Easter and Christmas holidays!!!

Margate - Our Dream Retirement Home
My husband, Jack together with the help of local builders took 8 months to build our new home, whilst we rented a house nearby in Groenvallei. 
We first had to organise for some major work to be done that involved cutting down a number of huge gum trees, that could prove dangerous in the future, to our house and the property next door. 

We also had to remove an ancient truck that had been abandoned on the premises. 

We moved into our new Margate at the end of February 2007 and happily, have never regretted it!
Every day we are grateful for all the choices we made that have lead up to us being able to spend our retirement years in Sedgefield! It is a beautiful area, people are friendly and our small village is perfect for pensioners who appreciate peace and nature.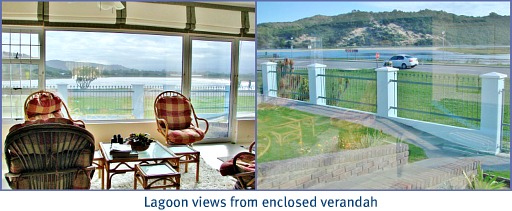 ---