Dec 13, 2019
Holmes -Talented Smutsville Artist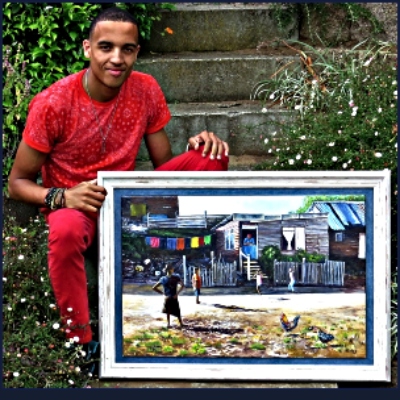 Studio 42 is currently hosting a Performance Exhibition for local talented Smutsville Artist, Houghmordeen Jansen. It's called "Holmes at Home" since he's returned from a stint at the Cape Peninsula University of Technology (CPUT) where he achieved a diploma in Graphic Design.
Running from 11 to 20 December from 4 pm to 8 pm his exhibition includes, among many other paintings, prints and some originals from his "Sedgefield Collection".
The exhibition is also supported by some live music and a young troupe of Smutsville dancers.