Aug 11, 2019
The Knysna Seahorse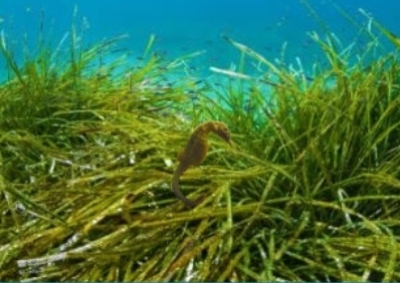 The endearing Knysna Seahorse is the only estuarine seahorse out of nearly 40 seahorse species worldwide and it can be found in only three estuaries along the Garden Route in South Africa.
They are the Keurbooms Estuary at Plettenberg Bay, the Knysna Estuary and the Swartvlei Estuary at Sedgefield. It is also the only seahorse listed in the IUCN (International Union for the Conservation of Nature) Red Data List of Vulnerable Species.
Locals need to be made aware of how endangered this seahorse is and be conservation-minded with the activities they pursue in the vicinity of its' habitat.
It would help too if SANParks erected a Knysna Seahorse Information Board on the Island or had prohibited areas demarcated around their eelgrass habitat.