Sunset Cottage
Sunset Cottage is a self-catering holiday apartment belonging to Darrell and Averil Webber. They found Sedgefield when they holidayed on the Island in Garden Route Chalets in 2003.

They were so impressed that they drove around Sedgefield looking at properties to buy. They first bought a place on Cola Beach in February 2004 but in 2005 they bought their home on Cycad Circle. They rented it out which helped pay off the bond until they were able to come and live there in June 2012.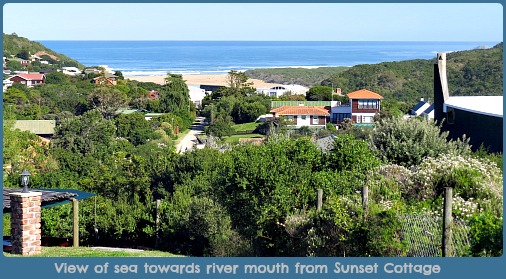 After extensive renovations they now have a beautiful spacious sunny home with amazing panoramic views of lakes, mountains and sea. Best of all their Sunset Cottage that also enjoys all this, is available for holiday rentals.
The apartment is central to all Sedgefield has to offer and is in easy walking distance to the beach, lagoon, restaurants and shops.
Sunset Cottage
Pet friendly by arrangement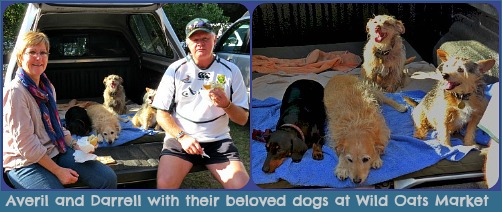 Separate private accommodation on a lower level than the main house, the apartment has off-road undercover parking and its own access to a fenced-in area surrounding the cottage that allows the Webbers to offer pet-friendly accommodation by arrangement.
As pet lovers themselves they understand how satisfying it is for many pet owners to be able to have their animals with them on holiday.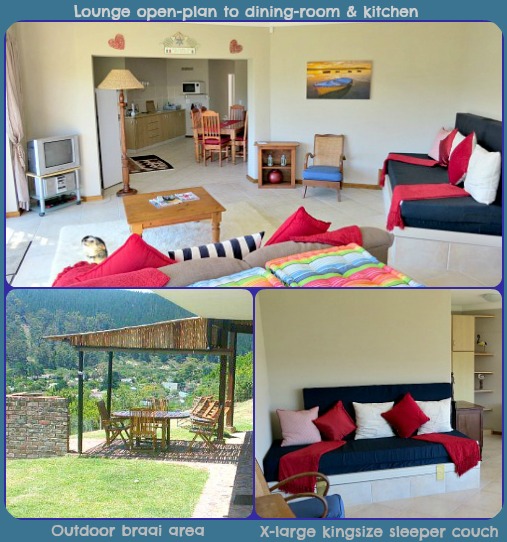 However, your animal/s should be non-aggressive and reasonably obedient. They should be flea and tick free.
They are allowed in the apartment but please bring their bedding, towels to dry them off, food bowls, leads etc. and poop-scoop to dispose of the necessary. 
This sunny apartment is spacious and comfortable with a generous open-plan living area. The lounge has full DSTV,a DVD and radio.
The kitchen is fully equipped with hob, microwave oven, 2 fridge/freezers and all the regular appliances.
Garden furniture is under cover in the vicinity of a regular fireplace  and also has a Weber braai where evening outdoor meals can be enjoyed while soaking in breathtaking sunsets and mesmerising views. And, there are large grassy areas for children to play.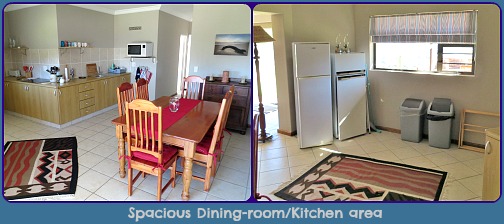 The lounge also has an extra-large king size sleeper couch that is very comfortable for 2 adults and more than adequate for 2-3 young children.
There is a separate bedroom with en suite bathroom that other cottage occupants will need to share so will suit a couple with small children best.
There is plenty of storage space for personal belongings. A hair-drier is supplied and a gas heater/fan available on request.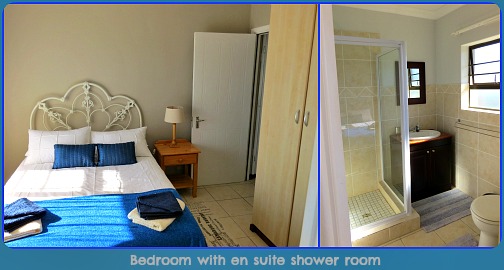 Linen is changed and the apartment cleaned once a week.
Laundry can also be done on guests' behalf by the Webbers in their own laundry.
If you would like to make a booking inquiry please complete the form below.
N.B. A minimum of 3 nights is required.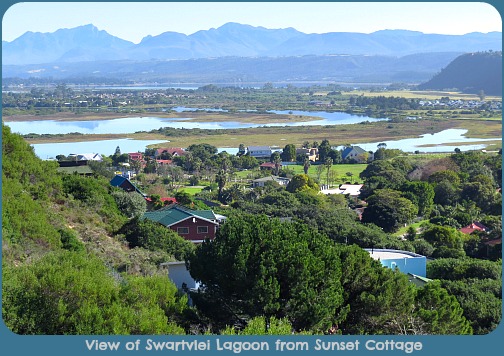 ---