Whites Road Wilderness Walk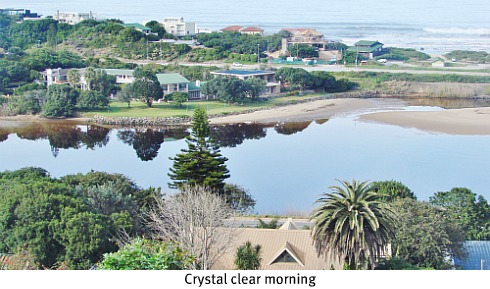 This Wilderness walk that takes you along Whites Road is an ideal outing for one or two or more people to enjoy.
Its a circular dirt road up around the top of Wilderness Heights.
As you climb steadily you are given varying views, all equally magnificent, of the ocean, lakes, village, the Outeniqua Mountains, fynbos areas, and indigenous forests.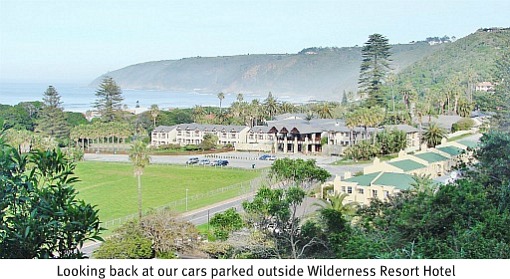 Our Wilderness walk turns out to be the perfect choice for our club this late August day.
After recent heavy rainfall the cool morning is serene and shining clean.
After meeting at the Sedgefield Station it is a mere 25 kms drive from there into the village where we park outside the old Wilderness Protea Hotel which has been revamped and is now called Wilderness Resort owned by South African Hotels.com.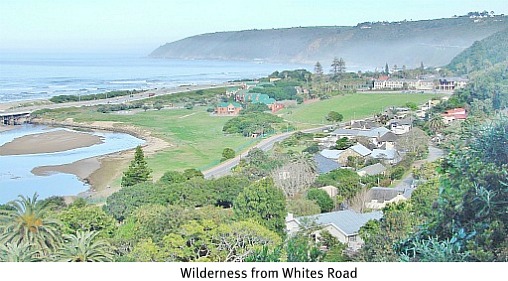 With light backpacks, 14 of us turn left by the hotel and then right into Whites Road.
This Wilderness walk is a steady gently weaving climb for a good 4 kms, not unduly strenuous and well worth the effort to enjoy a pristine landscape cleansed and rejuvenated by refreshing rain.
We drink in some of the freshest air on the planet and I'm filled with a complete sense of well-being. I'm with good friends and there's magnificent scenery around us. What a perfect day!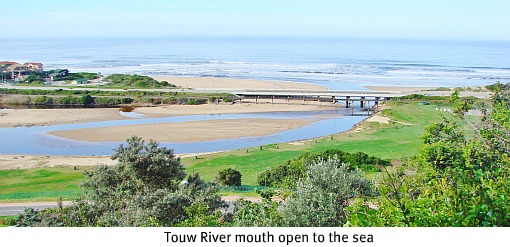 I can't stop taking photos. It's all just so beautiful!
The Touw River runs into the sea at Wilderness.
The mouth often closes in dry months due to agricultural and suburban demands on the river but currently it's open which is an indication of the last few months of good rainfall.
This is good for the Wilderness wetland ecosystem.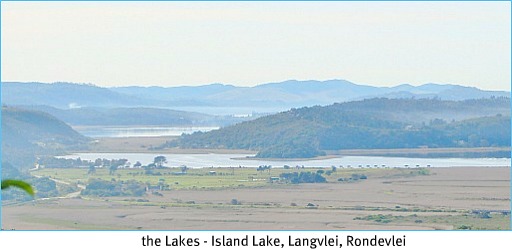 Then Island Lake (also known as Eilandvlei)comes into view with Langvlei behind it and Rondevlei behind that.
These three lakes are all inter-linked and make up part of the Lakes District of the Garden Route.
All the vegetation is looking green and healthy and the melodious sounds of nature prevail.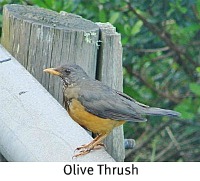 There's the soft trickling of running water and many birdcalls ring in the air reminding us Spring is nearly here. 
Following the road as it turns away from the sea, it is still a gradual uphill climb on this Wilderness walk until we turn right at a tall tree that dwarfs an old run-down house in serious need of a paint job.
Nevertheless, it somehow fits into the rustic scene in the midst of a rambling garden of wild flowers. If I was an artist I would think it a good subject for a painting!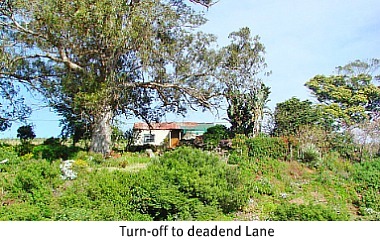 A short distance up the road we come across some paddocks of Welsh ponies that eagerly rush to the fence to greet us. 
Sadly we have no apples or other treats to offer them but they are friendly and interested in us anyway. This is a Welsh Pony Stud Farm.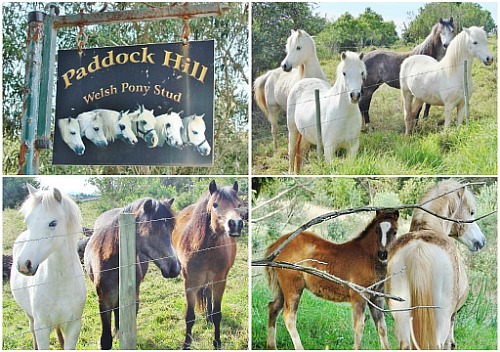 The road peters out until it becomes a grassy lane and we find ourselves walking between tranquil plots with small vegetable gardens.
Here and there are a few sheep and signs of cows among riotous flowering creepers and fynbos shrubs.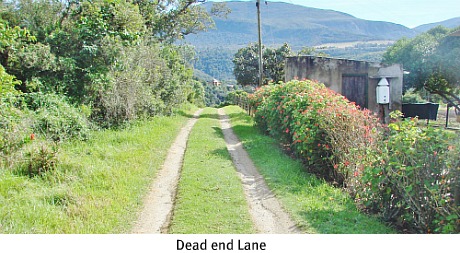 This quiet country lane affords us magnificent views of an indigenous treed valley and the high peaks of the Outeniqua Mountains.
We can hear the raucous calls of the Knysna Lourie and the occasional bleating of sheep. Now and again a dog barks.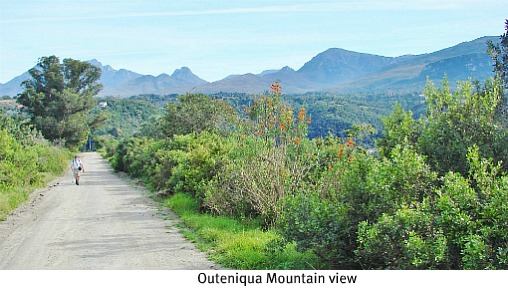 A short distance further on we come across a beautiful roadside garden with an inviting bench in the midst of it.
We need no persuasion to decide to stop our Wilderness walk for a refreshment break there.
An engaging dog with two blue eyes and a distinctly wolf-like look appears to befriend us.
It's good condition clearly indicates that it belongs to one of the homes adjacent to the road.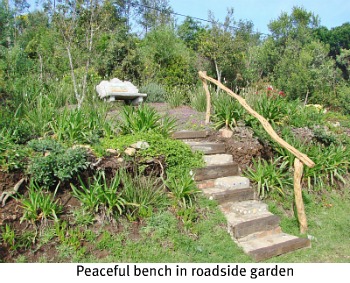 After our short rest it's not long before we join up with the main tarred road leading down to Wilderness.
Traffic is busier along this part of the Wilderness walk and the road is narrow as it descends from the Heights so one must be conscious of cars and step off the road to allow them to pass.
After our Wilderness Walk
Once back at our vehicles a unanimous decision is made to go to Beejuice Café for a snack. It is the café at the Railway Station on the beach side of Wilderness.
I can highly recommend this café as we all enjoyed our choices of food and some of us even arranged take-a-ways.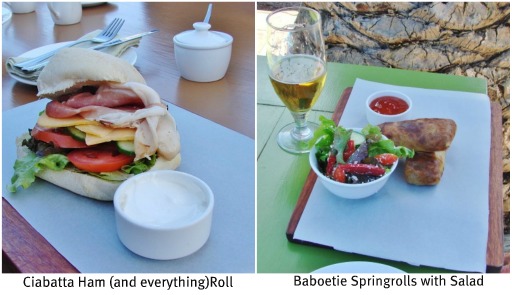 Before we headed back to Sedgefield we decided to drive the short distance up toward Kaaimans Pass to stop at Dolphins Point as many whales have been seen in the bay recently even up to 7-8 at a time.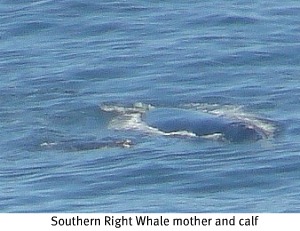 We were not disappointed. A mother Southern Right Whale and her calf were visible swimming peacefully below us and we had a good vantage point to watch them from. 
They were obviously in no hurry to go anywhere and we were able to watch our fill for as long as we wanted. In the sea right at the mouth to the Kaaimans River it must be fairly deep but also sheltered for a youngster and its mother to comfortably rest up.

It was a great Wilderness walk outing all round from start to finish.

The route we walked would also be a great ride for cyclists. The walk was about 8-9kms. The cycle ride if begun from Sedgefield would be about 50 kms round trip.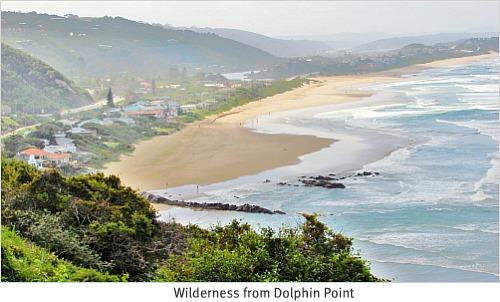 Wilderness is a pretty village, with a great  atmosphere,  a legendary beach, some wonderful restaurants and a very enjoyable festive Friday night market at Milkwood Village just off the N2 in he middle of town.
---