Search this Site
Garden Route Calligraphers
Calligraphers of the Garden Route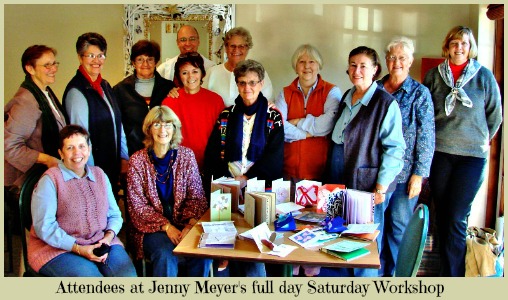 Calligraphers of the Garden Route was formed in 2009.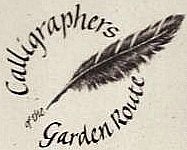 They began with 3 interested calligraphers meeting in the curator's cottage at Pledge Nature Reserve in Knysna when Jill Demper stayed there.
Nowadays there are about 12 - 20 regular members that meet for 2 hours between 3-5pm on the first Saturday of every month at the small boat harbour office on Leisure Isle.
The society has many talented and experienced members in it that are willing and able to teach the techniques of different calligraphy scripts.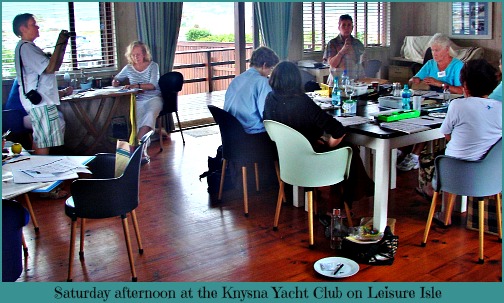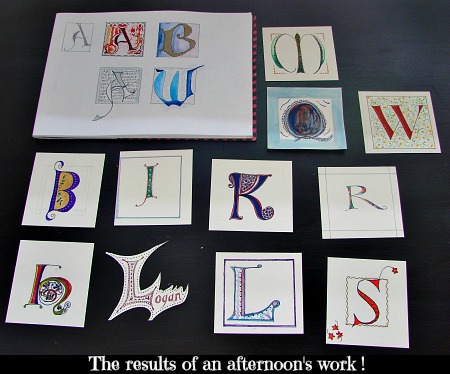 At the beginning of each year a meeting is held so that all the members can participate in a discussion concerning what they'd like to do in the year ahead. The main aim is also to teach and promote that
Tools of the trade are many and varied but the basics are paper - various kinds, dip pens and nibs, inks, brushes, paints, water pots, plastic ruler, T-square and set square, scissors, and that's just the beginning. 
This might sound a bit intimidating especially if you begin with the intention of it being just a hobby. However, the basic equipment is not very expensive at the start and the calligraphy club is very helpful with advising what is necessary and what can be omitted.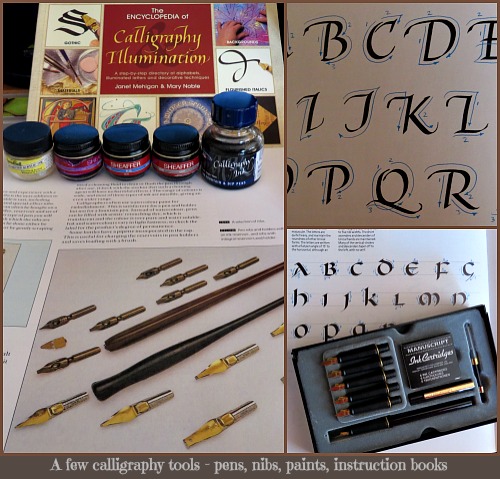 The creative juices start to flow as you learn crafts such as making cards and books that are taught as a few of the possible mediums in which to display the art of calligraphy. For instance, a calligraphic calendar was successfully produced for 2012 to which all members new and old contributed.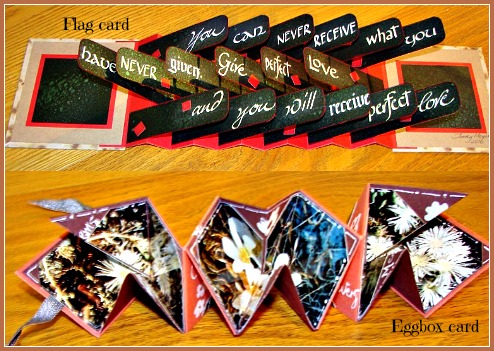 Once or twice a year Calligraphers of the Garden Route organise a one-day workshop to which a guest speaker is invited so that all the local members can benefit from fresh ideas and learn new skills.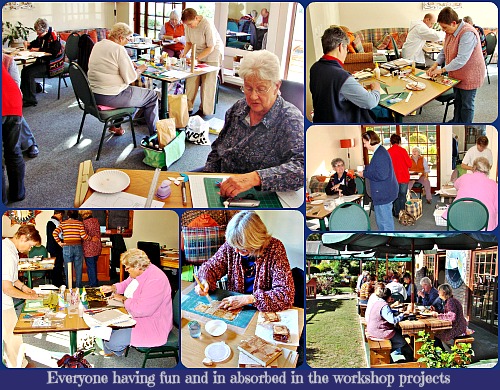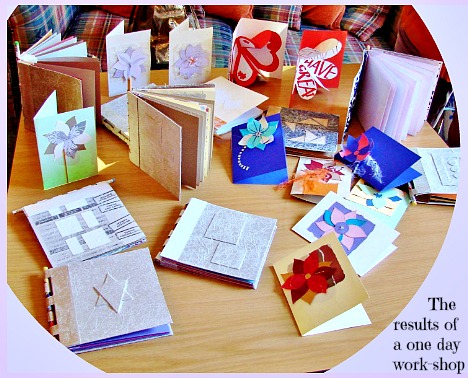 About Calligraphy
Beware this is not a hastily acquired skill!
This fascinating but exacting discipline takes time and regular persistent practice to perfect the precise strokes required to master the many and varied styles of writing.
Calligraphy's history dates back over 2000 years to ancient Greece, from which language, this art form gets its name. It is however, as current today as it was centuries ago having an undeniable role in the modern field of Graphic Design. 
Though it stems from ancient roots with strict definitions it is none-the-less an evolving art. Each generation can potentially add something new and innovative. As a form of creative self-expression it is only limited by the imagination.
New applications are being found for calligraphy all the time. This makes it a highly exciting and rewarding art form to pursue.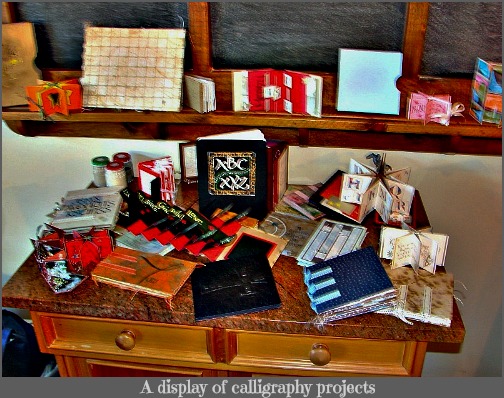 Activities of Calligraphers of the Garden Route
The group, young as it is, has established a presence at the annual Leisure Isle Festival in Knysna. It also aims to participate in as many fetes and exhibitions as possible in order create an awareness of Calligraphy. To that end there has been a presence at Heritage Day celebrations and at the Sedgefield Slow Festival.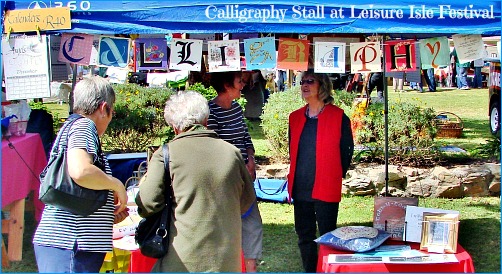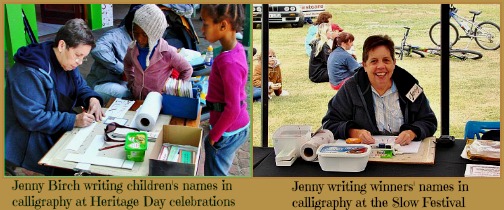 Many art exhibitions contain inspiring calligraphy artworks and some have attained international artist status. One such person is Australian Dave Wood who inspired by greats such as David Howells and Donald Jackson developed his own very recognisable style. 
Through his passion for this subject and excellence in execution, his peers awarded him a Fellowship of the Society of Scribes and Illuminators in London. He is one of only two Fellows in Australia and of approximately 80 throughout the world.
New Members
Everyone has to begin somewhere! New members above the age of 18 years with an interest in fine writing are always welcome. Fees are R30 per month plus any expenses for materials required.
Please contact Wilma Wardale on 072 101 7326 for more information.
---