Hopewell Hut


Affordable S/C Island Accommodation for 2



NB: This accommodation is unavailable until further notice.
Unpretentious Hopewell Hut is named after a beloved ancestral farm bordering on Botswana in the northern Limpopo region of South Africa. In the 1980's, the Schotel family discovered Sedgefield through a colleague Hans worked with.
He told Hans about Trail's End, an idyllic camping site on the outskirts of Sedgefield at the water's edge of Swartvlei Lake. The family of four, Hans and his wife, Barbara and their 2 sons, Evan and Greg enjoyed many holidays there and eventually the couple retired to their own piece of paradise on the Island, Tortoiseshell Cottage.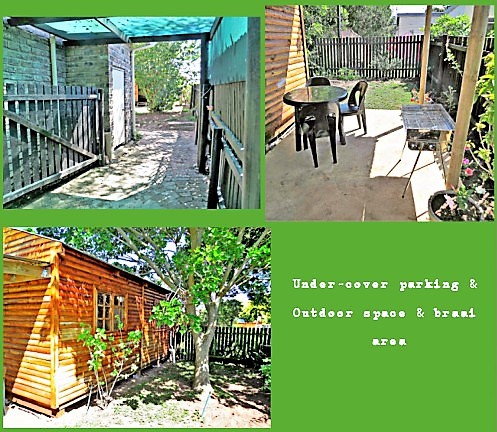 In a secluded area of the garden in leafy Kort Street, Hopewell Hut provides unadorned rustic accommodation for one or two people. It has its own outdoor space and off-road undercover parking for one vehicle. The Hut is less than 100 metres from Fish Eagle Green picnic area and boat launch, and a mere 15 minute walk to the popular Saturday Outdoor Markets (a 5 minute bicycle ride). 
The open-plan one-roomed hut is simply but adequately furnished with a double bed and wardrobe. It has a dinette area, a dresser and a kitchenette supplying a sink, under-counter fridge with a small freezer–box section, two plate stove with oven, kettle and toaster, and basic kitchen utensils. A sliding door provides access to a separate shower–room with basin and toilet. There is an private outdoor braai and seating area.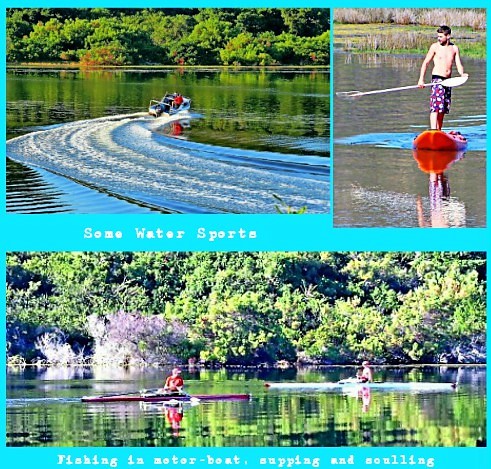 Even in season, Hopewell Hut is a quiet holiday hideaway and being close to the water of the beautiful Swartvlei Lagoon, it is easy to launch a kayak, canoe, or boat to paddle, ski, fish, SUP or swim. The Island is perfect for early morning walks, runs or cycle rides.
Birdlife is prolific and the resident Fish Eagles can regularly be heard calling during the day and a breeding pair of Spotted Eagle Owls at night. The Island is a declared conservancy area, where Purple Swamphens breed in the reeds and Thick-knees raise their chicks on street verges.
Tortoises range the length and breadth of the Island seeking garden delicacies and flocks of guinea-fowl wander the streets visiting gardens as they go. All are protected and the Island's speed limits should be strictly adhered to and dogs walked on leads.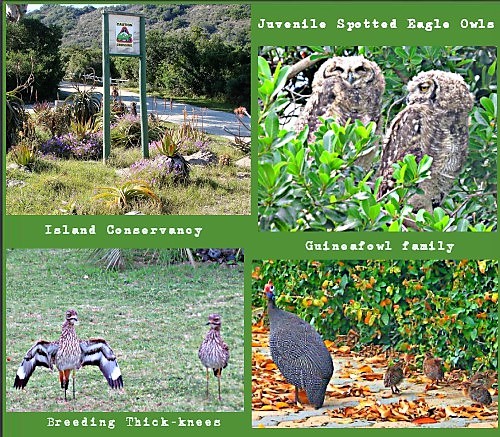 Hopewell Hut Hosts
Hans and Barbara are your hosts while you stay at their self-catering accommodation. There is much to see and do here but Sedgefield is a registered Slow Town, laid-back and friendly, so slow down to the speed of nature, and sink into a rejuvenating rhythm of life – allow yourselves a joyful change of pace from hectic workday stressful city strife.
Please fill in the form below if you wish to make an accommodation inquiry. 
---