Casa Diddle

Self-catering Holiday Cottage

Casa Diddle in the Island suburb of Sedgefield was ready and waiting when Dee and John Archer moved to the Garden Route from Gauteng in 2008! We met them when Dee stopped at our gate one day to enquire about the colour of the paint on our walls. Flattery is the best way to start a friendship or so it's proved in our case!
But John and Dee are no newcomers to Sedgefield. John's Dad lived on the Island for many years and even before that, brought his family to Sedgefield for holidays regularly. When John married Dee, he carried on the tradition and their family camped at Trails' End and Lake Pleasant. Both of them are beautiful holiday spots on the perimeter of Sedgefield.
Finally John and Dee, bought their own piece of paradise on the Island. Although it was elderly and scruffy and needed updating, John got to work with a will and with help from Dee, they modernised the house whilst living in the cottage at the bottom of the garden. Once it was ready for occupation, in 2004, they rented it out and continued to holiday in their cottage.
Finally in 2008, the decision was made to move to Sedgefield. Work re-commenced on the house and it has been upgraded again and extended to accommodate Dee's framing business. (They are, after all, too young to retire!) Now the good news for holidaymakers is….. they're making their cheerful "Casa Diddle" where they spent so many happy holidays themselves, available to visitors!
Cottage Details
This cosy self-catering cottage can accommodate 3 people comfortably. There are ceiling fans in the lounge and bedrooms. An oil heater can warm the living area in winter. There is full DSTV.
The kitchen/lounge are open plan with a wonderful dining space on the outside patio with a Weber braai close at hand. The fitted kitchen has all the regular appliances - microwave, stove, washing-machine, kettle, toaster and coffee-maker.
The main bedroom has an en suite bathroom which the second bedroom will also use. There are ample storage cupboards for personal effects.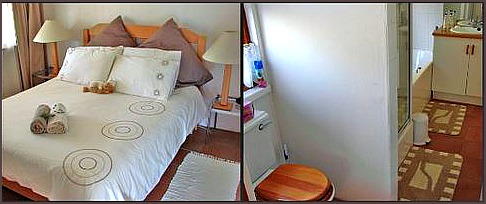 The second bedroom is off the lounge and is adequate for a single adult or a child.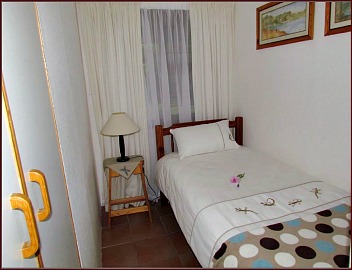 The cottage is cordoned off by its own picket fence and pedestrian gate and there is off-road parking for a vehicle.
There is an outdoor washing-line.
The outside deck provides a pleasant shady spot to relax and read, or snooze and you can sunbathe on the lawn if you really don't feel like going anywhere.
There are bicycles available if you wish to use them.
To make a booking for Casa Diddle please complete the form below.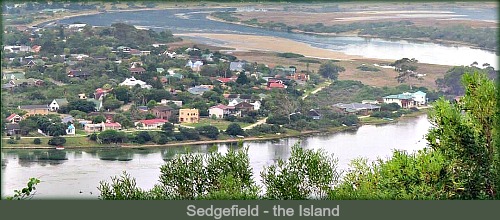 ---